Bring your Ventilation to Life with a CFD Model
See How Much you Can Save On Your New Model Today
It's been a rough year, and now the heat is coming to make it even harder. That's why, for a limited time, we're offering a special deal on a new CFD ventilation model for your plant. Discounts, rebates, and incentives are available depending on the type of model you need. Some CFD models start for as low as $5,000.
Just fill out the form in the next week, to see if you're eligible to save on a new model.
A ventilation Computational Fluid Dynamics (CFD) model shows the flow of air and heat within a building. By comparing air intake and exhaust, CFD modeling can be used to design more effective and efficient ventilation systems. It is especially useful at pinpointing temperatures at different locations and elevations throughout a facility.
"Before" (left) shows the plant's old exhaust fan ventilation system, represented by small cubes along the roof top.
"After" (right) illustrates the impact of the new natural ventilation system. The larger rectangular solids* symbolize the greater air movement capacity of the ventilator.
*Please note that equipment shapes are for modeling and illustrative purposes only. Size of vents in model do not reflect actual size of vents.
[twentytwenty]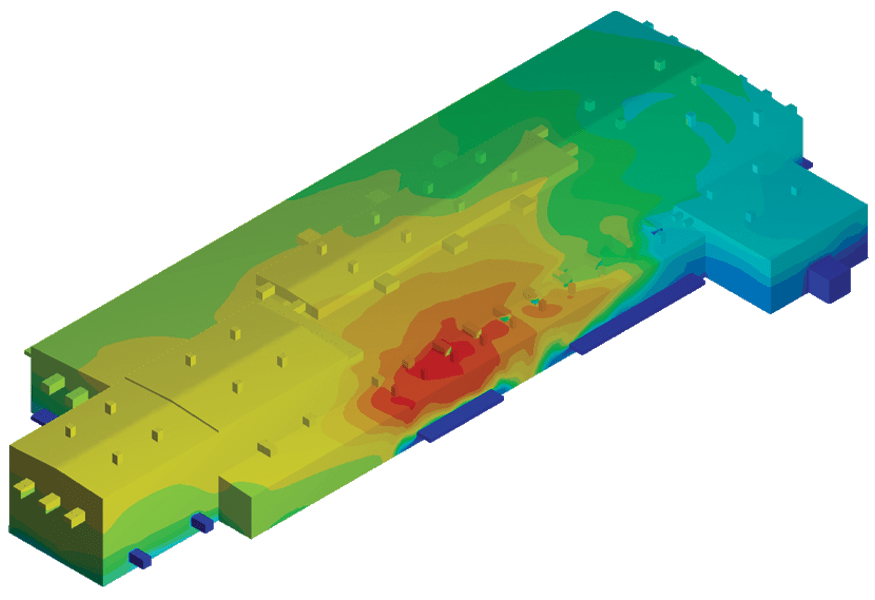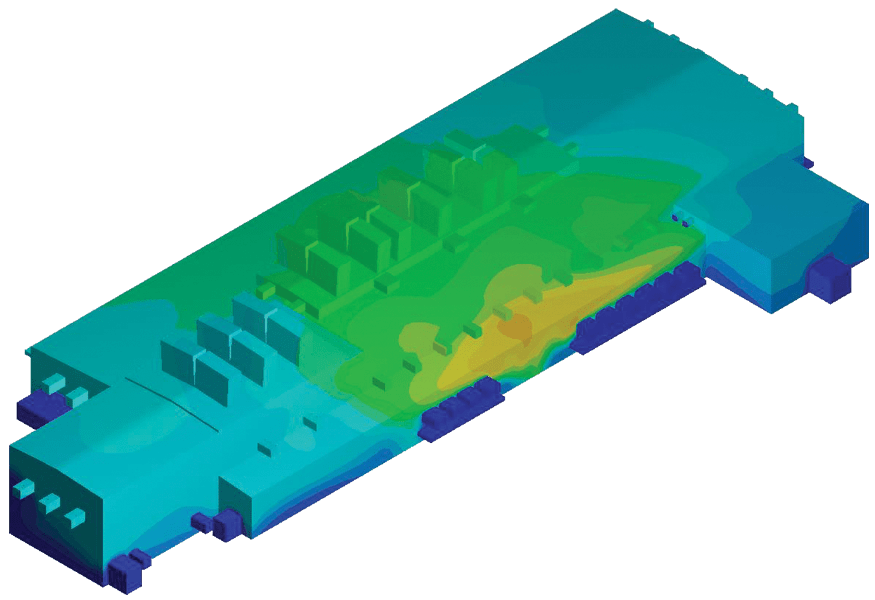 [/twentytwenty]
Use the slider in the image above to compare the two CFD models.
Project Profiles with CFD Models