Powered Ventilation solutions, Powered By Moffitt
It's easy to buy a replacement fan from a catalog, but what if you don't know what you need? In those situations, Moffitt can help you find the solution.
Our team will help you determine what kind of powered ventilation system you need. Whether you want to cool a work station, a room, or an entire building, we can help.
Almost 60 years ago we started as a one man operation just outside of Pittsburgh, PA. The personal care that Bill Moffitt gave every job carries on today with our entire team.
The Moffitt Difference carries over to all of our departments, Our design, service, and installation departments, all work together with our sales team and our project coordinators to give your project the attention it deserves.

CLICK HERE to learn more about The Moffitt Difference and how it can make a difference on your next project.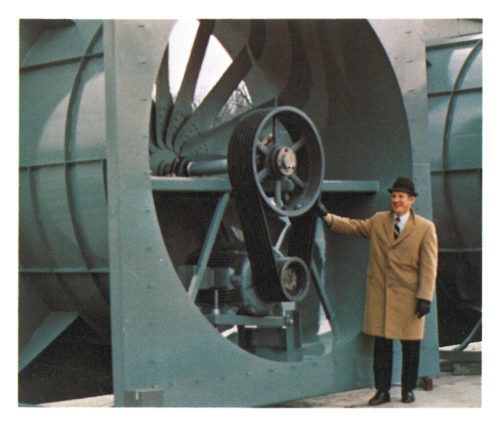 The Benefits of Powered Ventilation
Direct intake air to where it's needed most.
Best performance in enclosed spaces.
Removes hot air and fumes at the source.
Consistent stream of air regardless of heat loads, or wind speed.
Automated Controls activate fans when needed
Dual / Quad units provide concentrated, variable airflow.
Fresh air sent directly into work areas
Contact Us
Find your new ventilation solution today.
Power Ventilation for Everyone!
Custom and Specialty made fans are also available.