University | New Haven, CT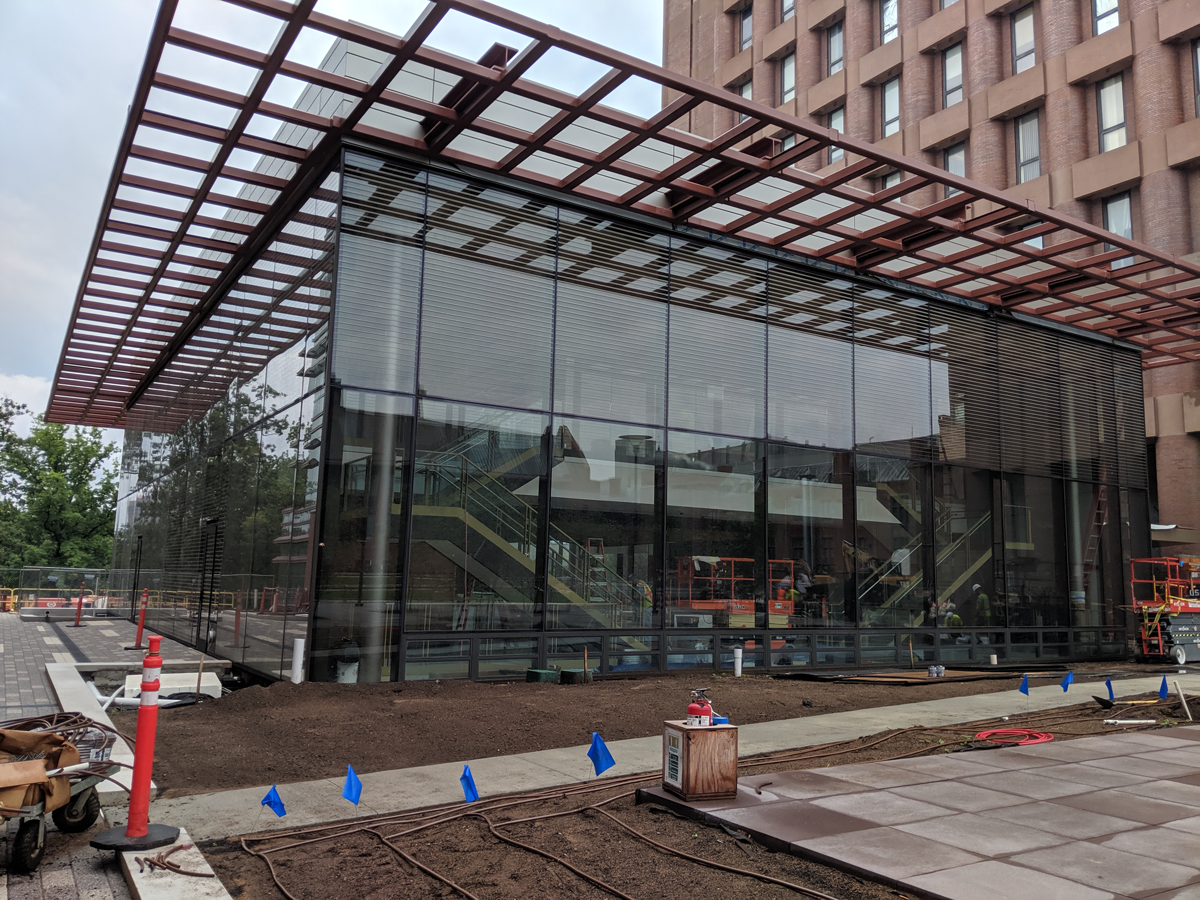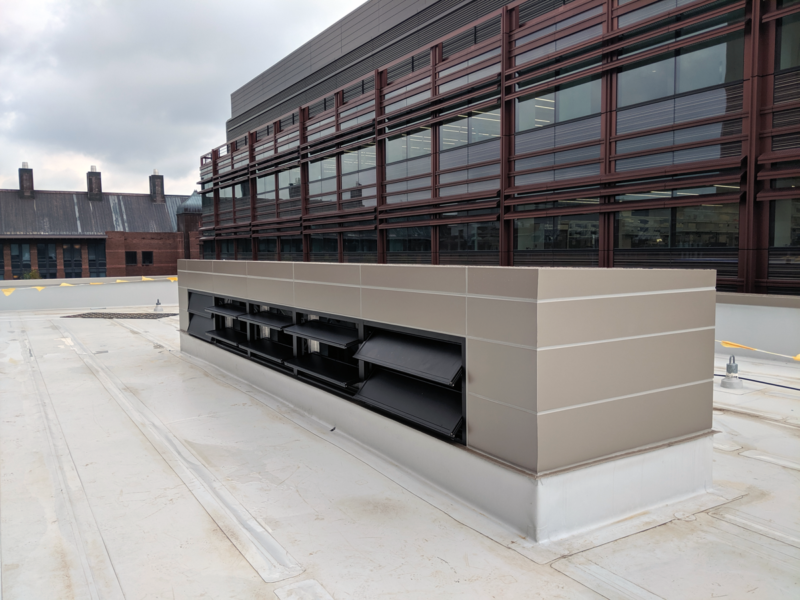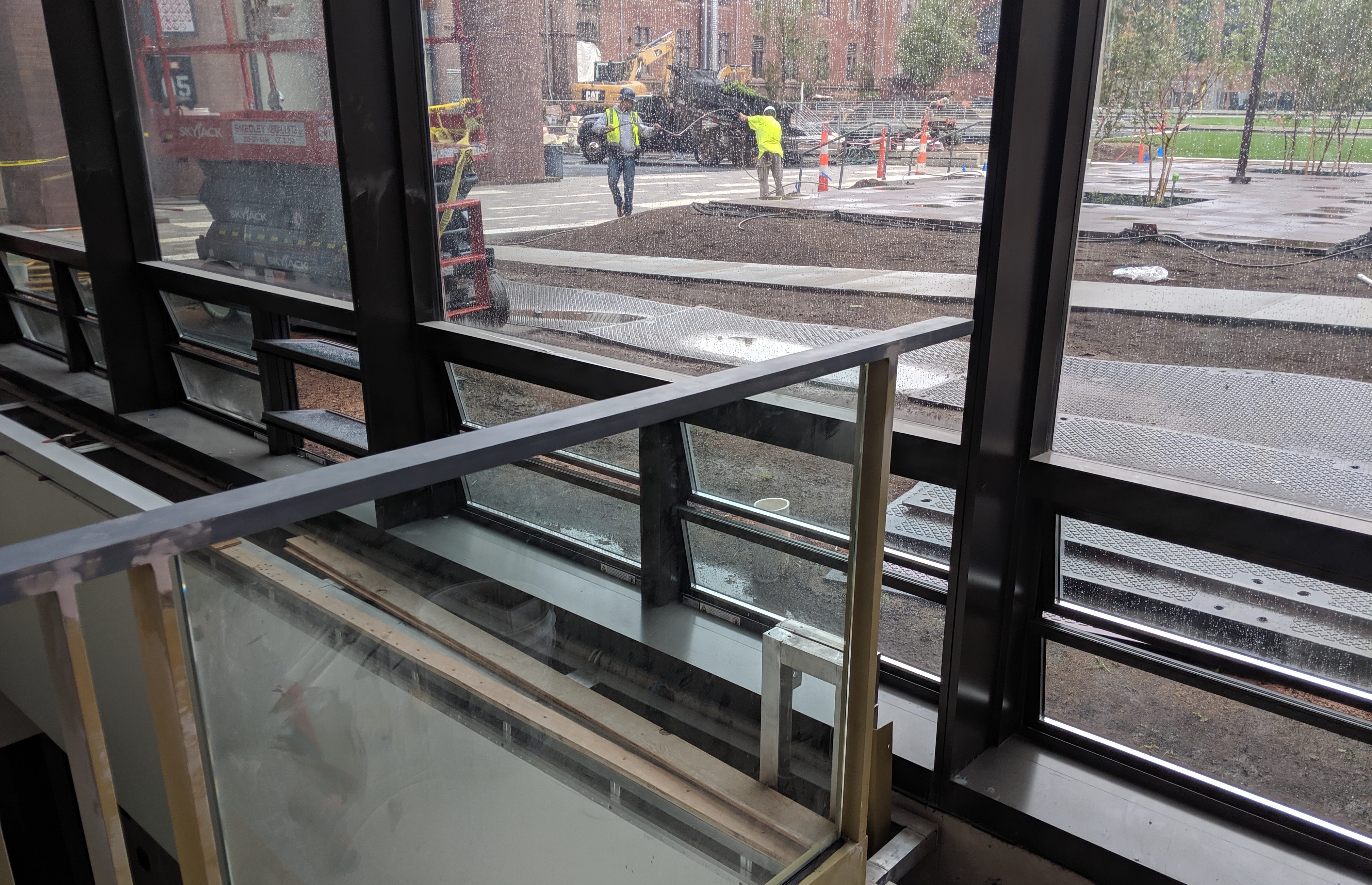 Moffitt Coltlite jalousie window ventilators were utilized in two different ways for this expansion of the Yale Science Building.
First, units with aluminum infill panels were placed in the roof penthouses to provide warm exhaust ventilation. These units open when the building gets hot to allow the warm air to exhaust.
Second, units with translucent glass panels were placed at floor level to provide intake air. They are placed down low to allow fresh air to enter the building and cool it down. They are glass to blend into the glazed facade and let natural daylight in.
Moffitt also supplied the control system for seamless, automated operation. The units are integrated into the Building Automation System (BAS) so they open and close based on the building's temperature and air readings. The Coltlite blades can even open a certain percentage depending on what is required.  That means that if the building is only a little warm, the blades may only open 50% instead of 100%. This keeps the building from getting too cold.
The Architect for this project was Stantec with Pelli Clarke Pelli Architects consulting. United Architectural Metals and Massey Glass were the contractors.
Equipment Summary
Twenty (20) Coltlite CLT ventilators 1300mm × 651mm
Sixteen (16) Coltlite CLT ventilators 1067mm × 472mm
Sixteen (16) Coltlite CLT ventilators 1067mm × 389mm