PCA | Salt Lake City, UT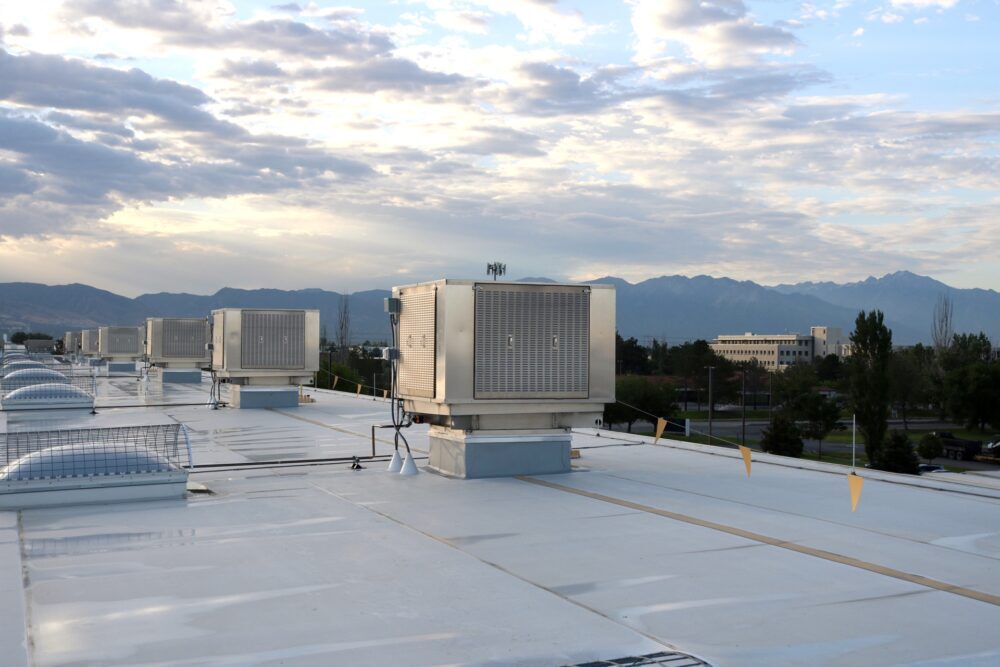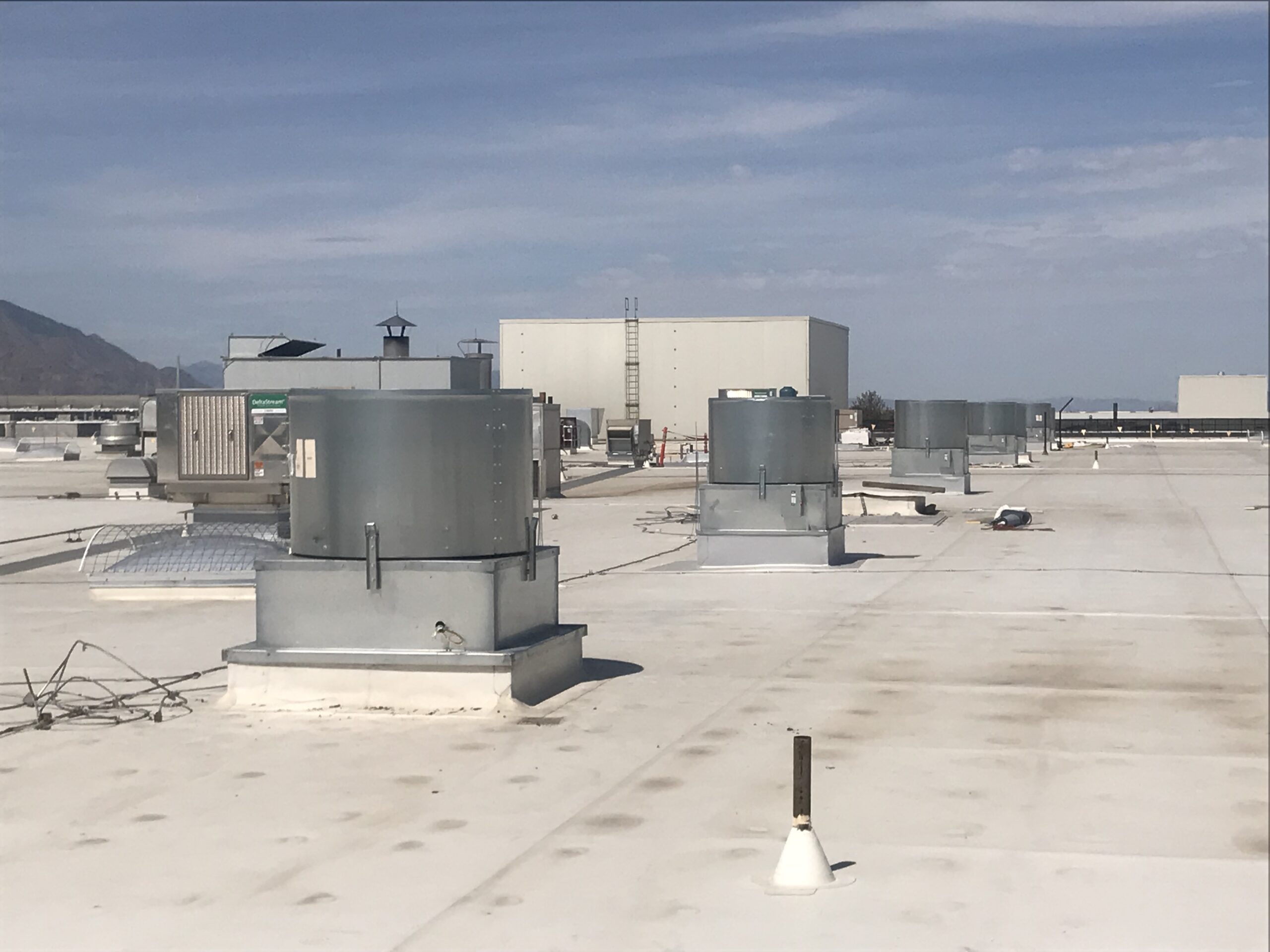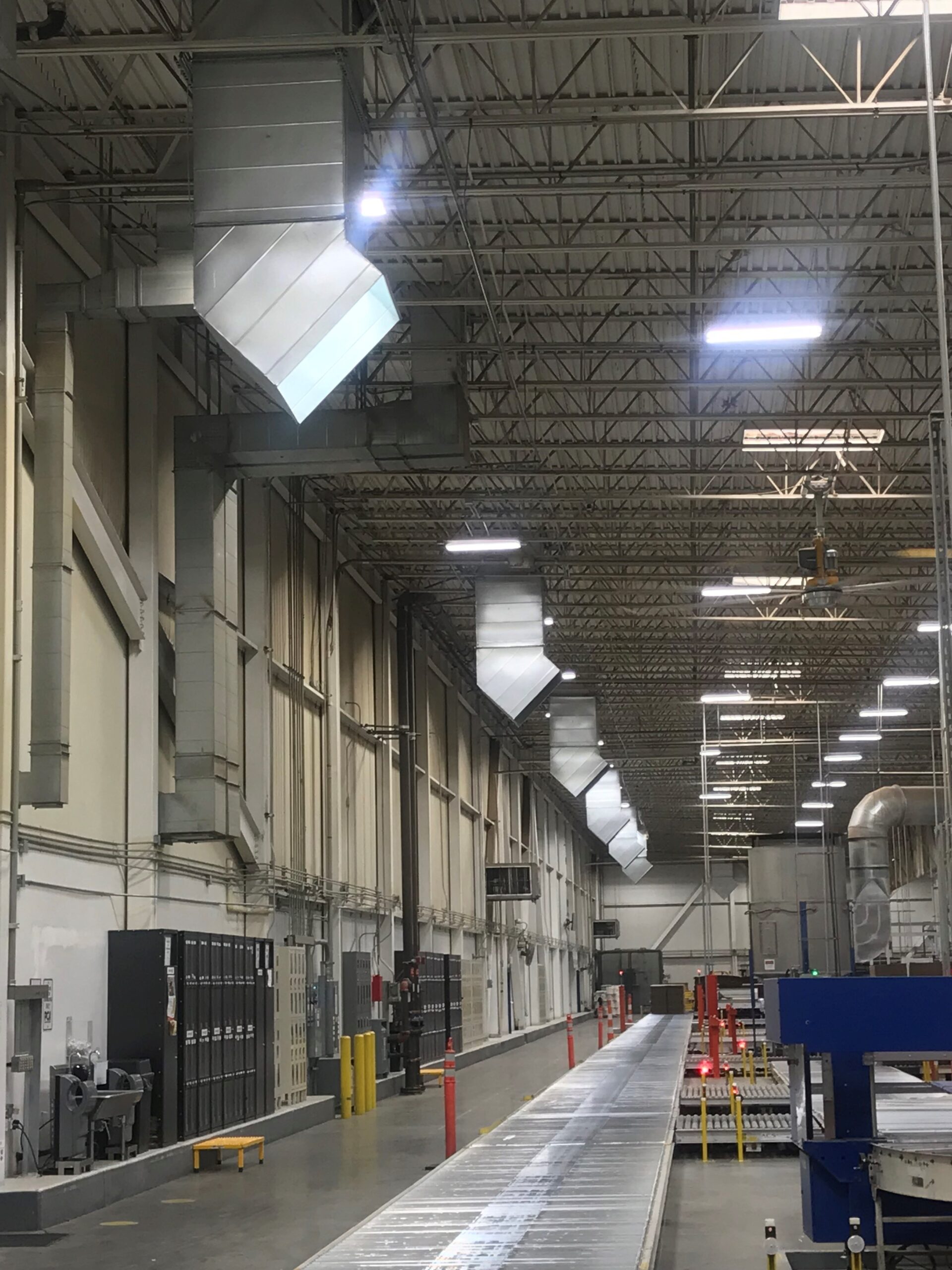 Packaging Corporation of America (PCA) was suffering from poor airflow and a build-up of stagnant air that climbed up to 120°F in some areas. Insufficient exhaust, and the almost total lack of supply air meant that the tremendous heat generated from the equipment was creating an uncomfortable working environment for the employees inside.
Moffitt designed a new system that combined upblast roof exhaust fans to get the hot air out, and DeltaStream adiabatic cooling units to bring cool, fresh air in. This more than doubled the airflow in each section while halving the temperature rise in the building. In the end, the temperature was decreased as much as 30°F.
This project utilized full, turn-key service. Moffitt removed the less effective equipment, including energy labs and swamp coolers, to install the custom fabricated equipment.
Project Summary
Eighteen (18) DeltaStream natural cooling units
Eight (8) UB3148 upblast fans with curbs and adapters
Installation & demolition of old equipment