Natural Gas Power | Ulysses, KS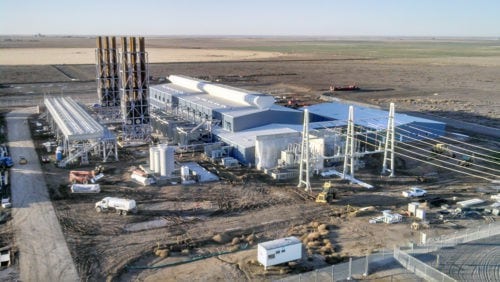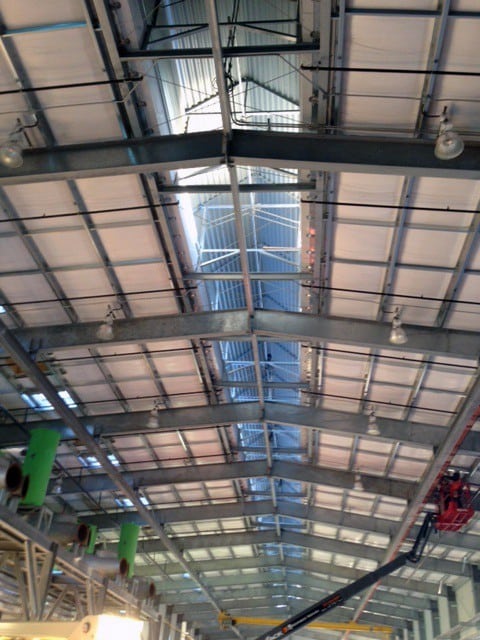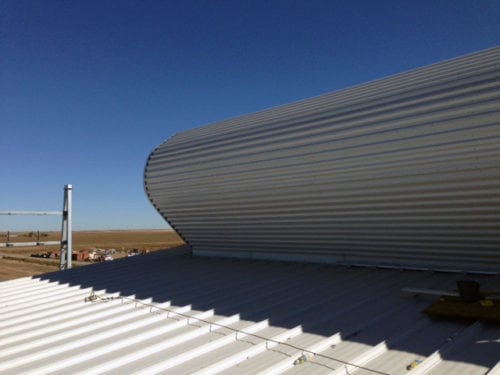 Mid-Kansas Electric Company came to Moffitt for a complete turn-key ventilation solution for their new 110 MW natural gas power plant.
Moffitt installed a large MoffittVent™ along the ridge of the main turbine building to help exhaust the excess heat from the twelve (12) natural gas-fueled reciprocating engines. The natural ventilator is supported by wall fans for supply air.
Motorized dampers were installed to close off the vents during the colder months. This allows the excess heat, along with the gas-fired unit heaters, to keep the building warm during the colder months. Roof fans were also installed for spot cooling in select locations. These individual elements all work together to ensure the building maintains optimal ventilation throughout the year.
Moffitt designed, manufactured, and installed the entire system.
Installation Summary
One (1) 288' × 108" MoffittVent™ natural vent w/ motorized damper
Twenty Four (24) Gas Fired Unit Heaters
Two (2) Electric Cabinet Unit Heaters
Seven (7) 475 CFM roof exhaust fans
Thirty-Six (36) 54" wall supply fans with filters