CFD Modeling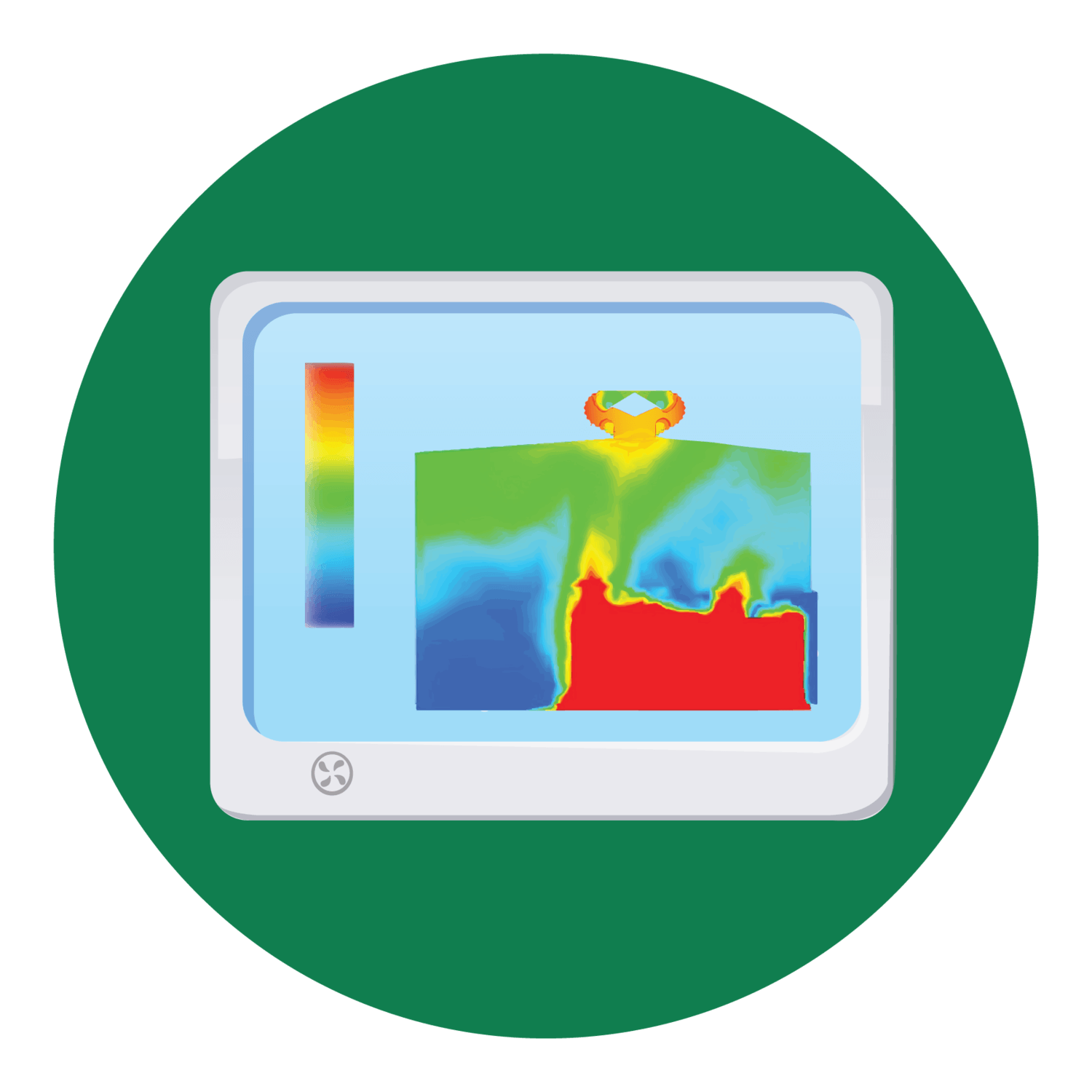 Computational Fluid Dynamics or CFD Modeling
A ventilation Computational Fluid Dynamics (CFD) model shows the flow of air and heat within a building. By comparing air intake and exhaust, CFD modeling can be used to design more effective and efficient ventilation systems. It is especially useful at pinpointing temperatures at different locations and elevations throughout a facility.
Before & After Comparison
"Before" (left) shows the plant's old exhaust fan ventilation system, represented by small cubes along the roof top.
"After" (right) illustrates the impact of the new natural ventilation system. The larger rectangular solids* symbolize the greater air movement capacity of the ventilator.
*Please note that equipment shapes are for modeling and illustrative purposes only. Size of vents in model do not reflect actual size of vents.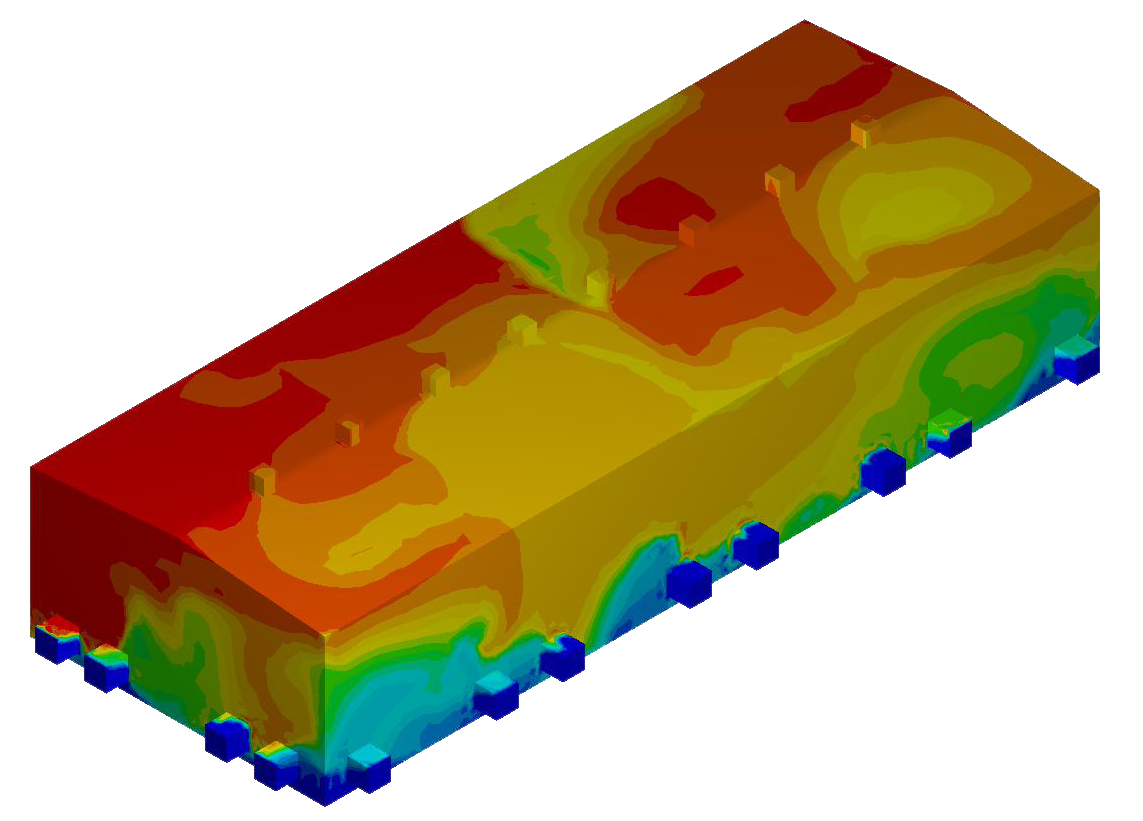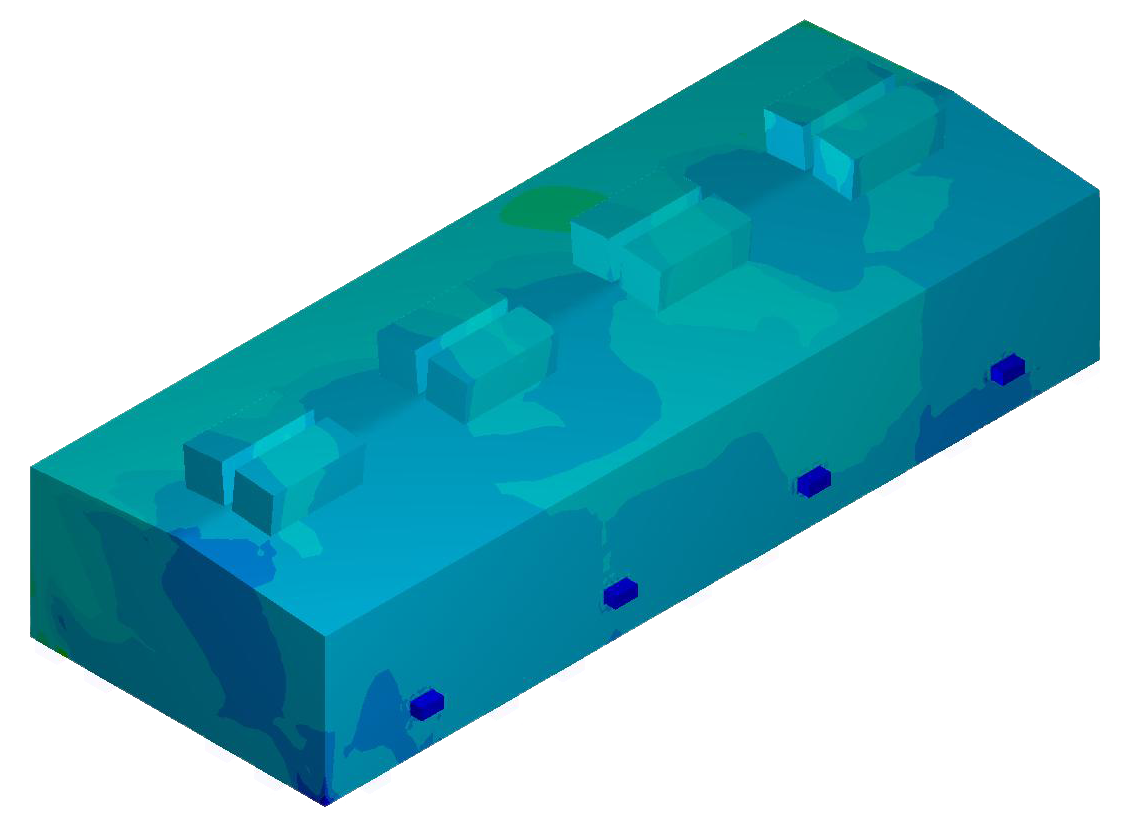 Use the slider in the image above to compare the two CFD models.
Project Profiles with CFD Models
CFD models are usually not included in free ventilation designs. Pricing is determined by project size, facility specifications, etc. Ask about a CFD ventilation model for your facility today.