Powered Ventilation System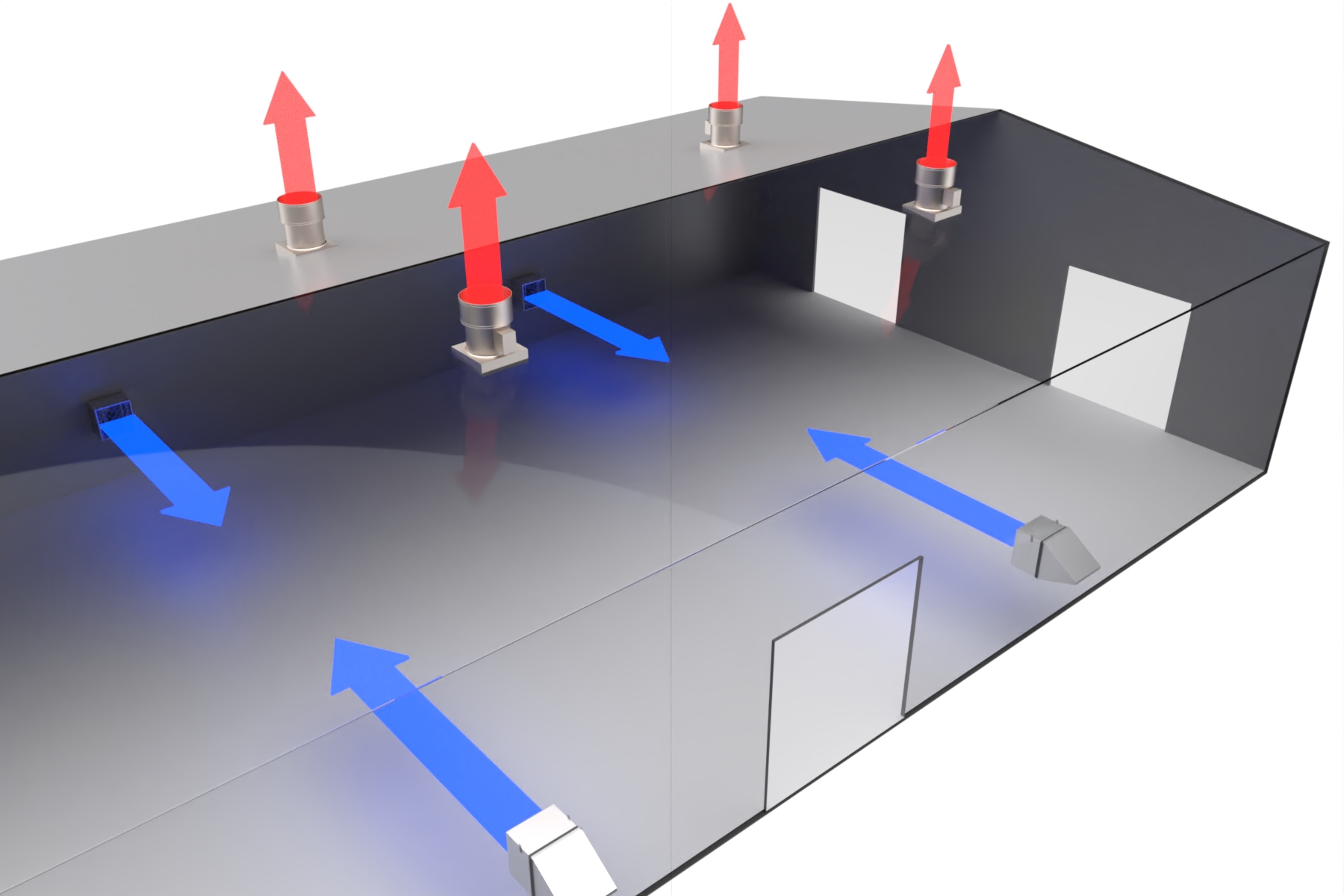 Moffitt can help you find the right powered ventilation solution for your facility. Finding the right exhaust fans for your building can be a challenge. Fortunately, Moffitt is here to help you find out which type of fans you need, how many are required, and where they should go. The two fan orientations are:
Exhaust fans expel hot, dirty air out of the space. Generally roof mounted.
Supply fans introduce fresh, clean air into the space. Roof or wall mounted.
Powered exhaust systems work especially well in spaces where the intake side of the fan can be placed near the heat source, like work rooms and kitchens. They can also be used in conjunction with a natural ventilation for a hybrid ventilation system.
Benefits of Powered Exhaust Ventilation
Best performance in enclosed spaces
Removes hot air and fumes at the source
Improve indoor air quality
Improve worker comfort
About Powered Ventilation Solutions
Have questions about which commercial or industrial powered ventilation system is the right fit for your building? With just a few quick questions, we can start on your new ventilation system design and advise you on the best roof ventilator & fan options. Read more about natural ventilation versus powered ventilation in the blog post found here.
Call the Moffitt team today for a free ventilation solution design estimate. We can also teach you how to design with natural ventilation and how to create a better environment in your facility.
Powered Ventilation Fans Include: