Cryptocurrency Mining | Barker, NY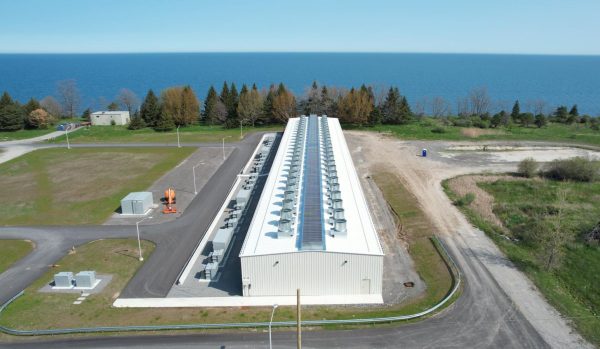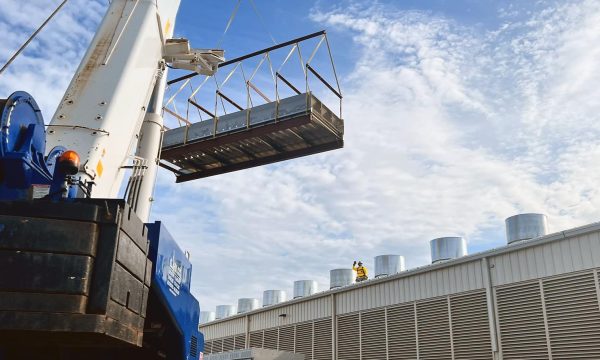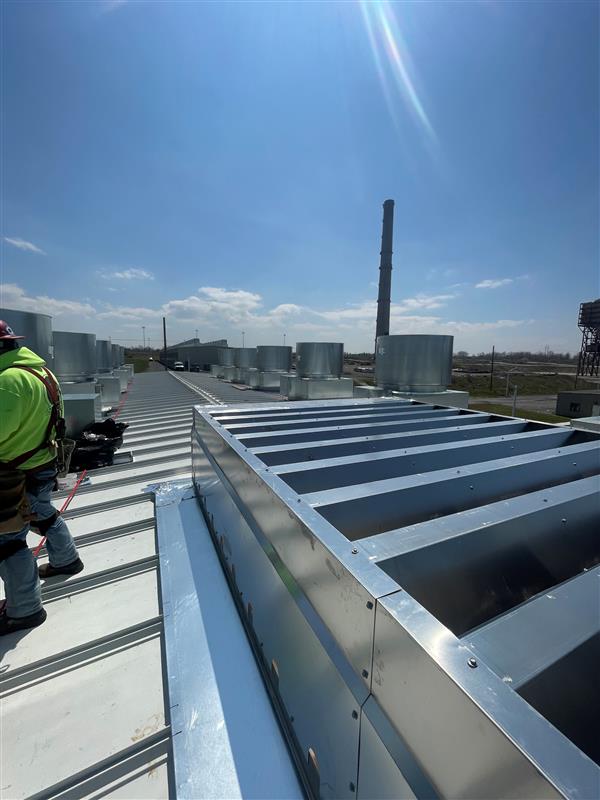 Lake Mariner Data has hundreds of computers performing cryptocurrency mining around-the-clock. The powered ventilation system, designed by the building engineer, wasn't able to keep up with the high temperatures of the new data equipment. Despite having dozens of powerful fans, moving 62,500 CFM each, the exhaust wasn't enough. This led to poor air circulation which over pressurized the buildings, caused ceiling tiles to blow out of the place, and made the entire building rattle.
Moffitt quickly determined natural ventilation would solve the temperature and pressurization issues. Unlike exhaust fans, natural ventilation scales to meet temperature increases. I.e., when it gets warmer in the building, more warm air gets exhausted. This also prevents air from gathering, and flowing at inconsistent rates, which led to the over pressurization.
The customer was skeptical about natural ventilation because exhaust fans were the industry standard. The Moffitt team developed a CFD model to design the most accurate system possible. They worked closely with the customer to fine-tune the new solution over a dozen CFD models.
As it turned out the standard MatrixVent natural ventilator fit perfectly along the peak of the roof. It stretches from one of the building to the other, situated directly between the existing exhaust fans. This allowed for the ventilator to be installed easily, ahead of schedule, and without interrupting the operations. Additionally, the fans remain active and in use to provide additional exhaust as needed.
RESULTS
After the vents were installed special pressure and temperature sensors were situated throughout the building. This provided the customer with proof that the impact of the new system matched what was modeled.  The system model was proven accurate as the new solution continues to perform as designed. The pressurization issues are a thing of the past and the temperature is well under control.
Equipment
Two (2) 406'-6" × 9'-2" MatrixVent natural ventilators with bird screen