Aluminum Products | St. Augustine, FL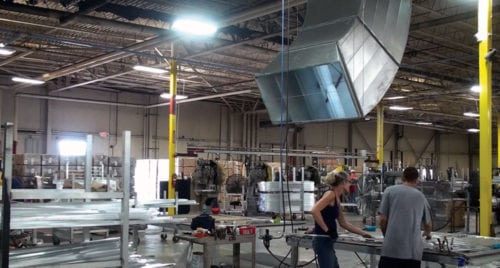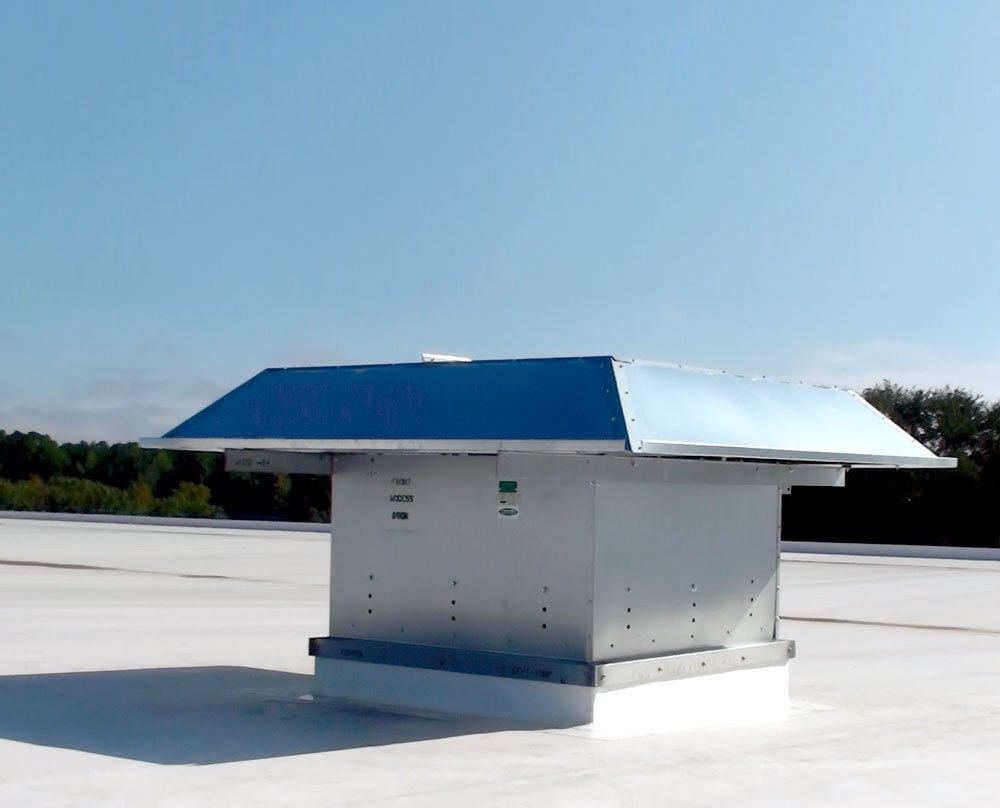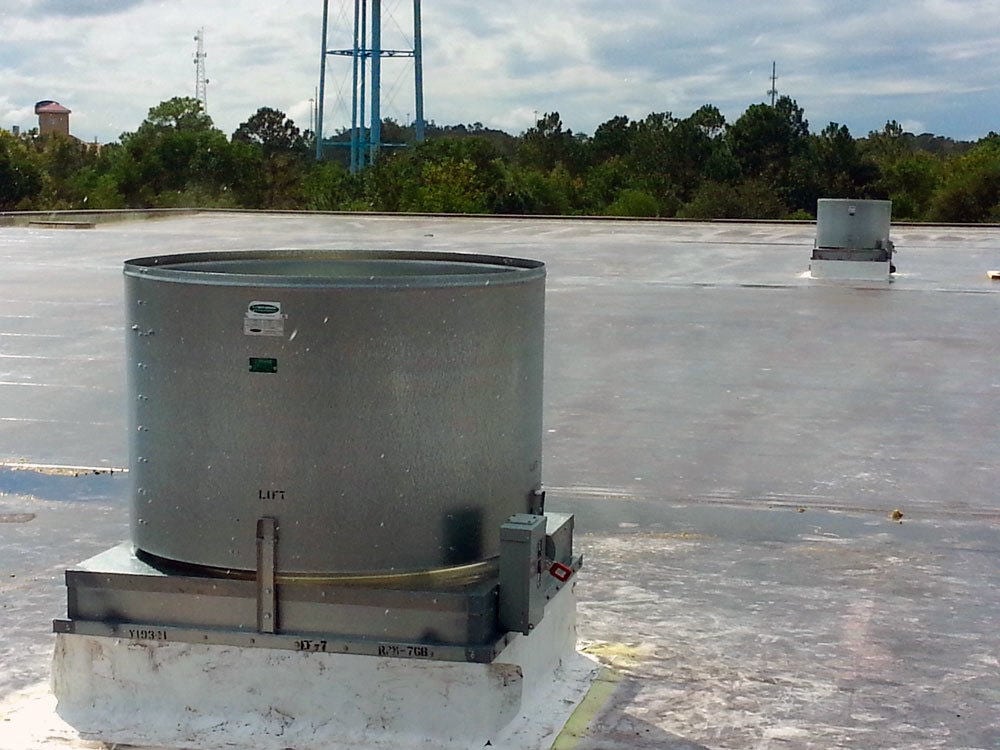 iDeal Aluminum manufacturers fences, gates, and railings in St. Augustine, FL. Shortly after moving into their new 148,000 ft2 facility in 2014, they realized they had a heat problem.
The new layout caused the heat from the powder coating line to drift into the nearby production area. The crew members working nearby were now forced to endure the warm air emanating from the process.
Moffitt provided turn-key service for iDeal Aluminum, providing them with eight new wall louvers for intake air, and eight roof fans to exhaust some of the built-up heat. Several supply fans were installed on the roof too. These units push fresh air into key areas, including the assembly area.
RESULTS
The new ventilation system made a substantial difference. It made the work floor cooler and more comfortable for the workers and helped increase productivity. Scroll down to see our testimonial video.
Project Summary
Eight (8) LV6035-6EA Wall Louvers
Eight (8) UB3348 exhaust fans
Two (2) HF8348 Supply Fans w/ Duct Drops