Poultry Farm | Dudley, NC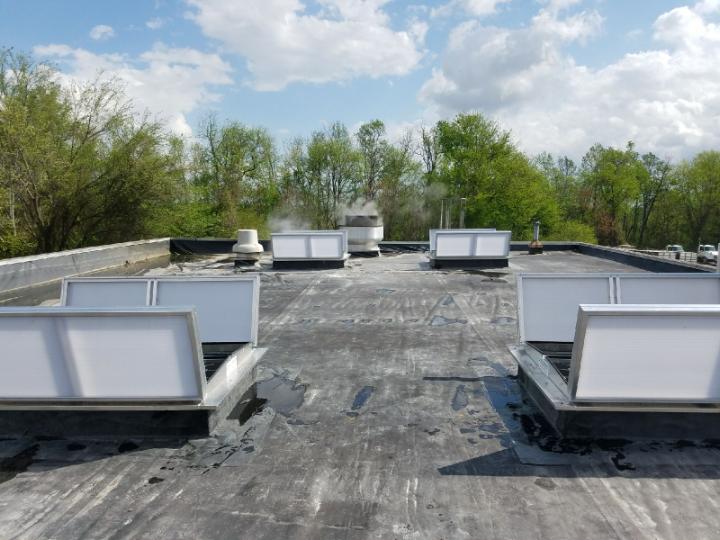 Case Farms Chicken's building was in desperate need of ventilation. Unfortunately, there were several issues that had to be dealt with when designing the new ventilation solution;
The ceiling is low. This inhibits air-flow and prevents warm air from rising away from the floor below.
The building is made of concrete. The walls and ceiling are about 8" thick. This makes cutting for new openings difficult. The new design would need to utilize as many of the existing openings as possible.
There is equipment against the walls. This makes the side of the building inaccessible, inhibiting the use of louvers.
Moffitt suggested a dual-flap day-to-day natural ventilator. Natural vents open fully to allow for the maximum amount of air to exhaust through the smallest opening. Fewer vents would be needed to achieve the same airflow and, subsequently, fewer roof penetrations would have to be cut.
The vents were manufactured in Denison, TX and shipped to North Carolina for installation. The building is already cooler and more comfortable with the new ventilators.
Project Summary
Four (4) 51" × 71" dual-flap day-to-day

Four (4) site guards and roof curbs