Aluminum Extrusion | Riverside, CA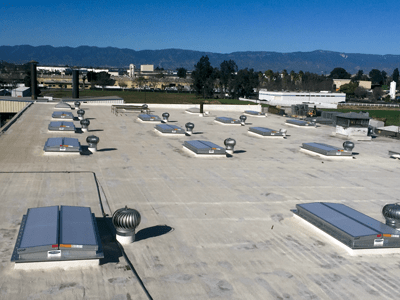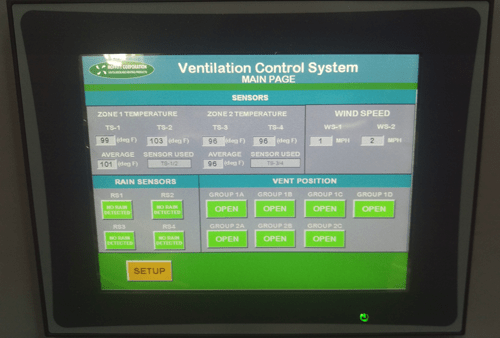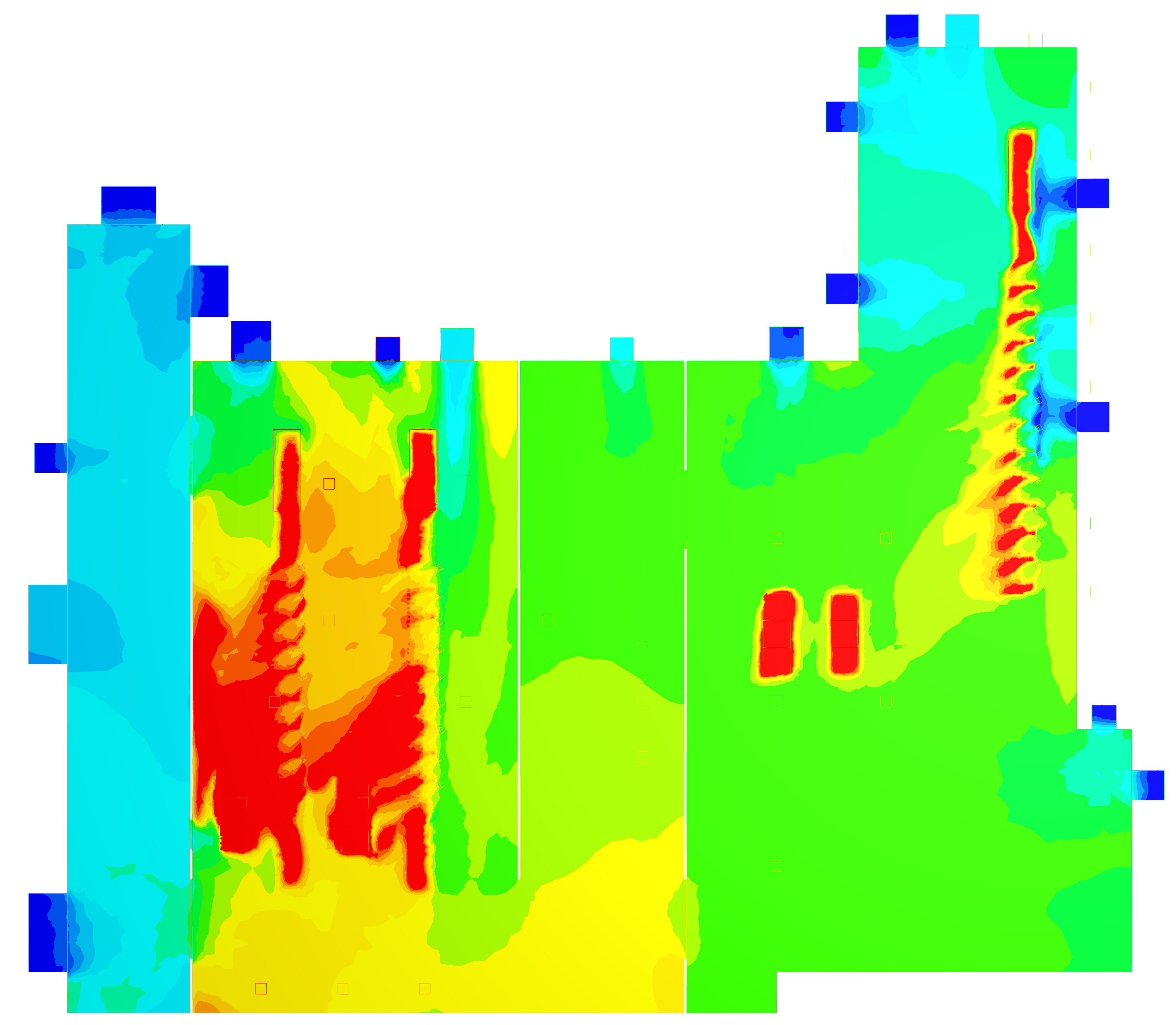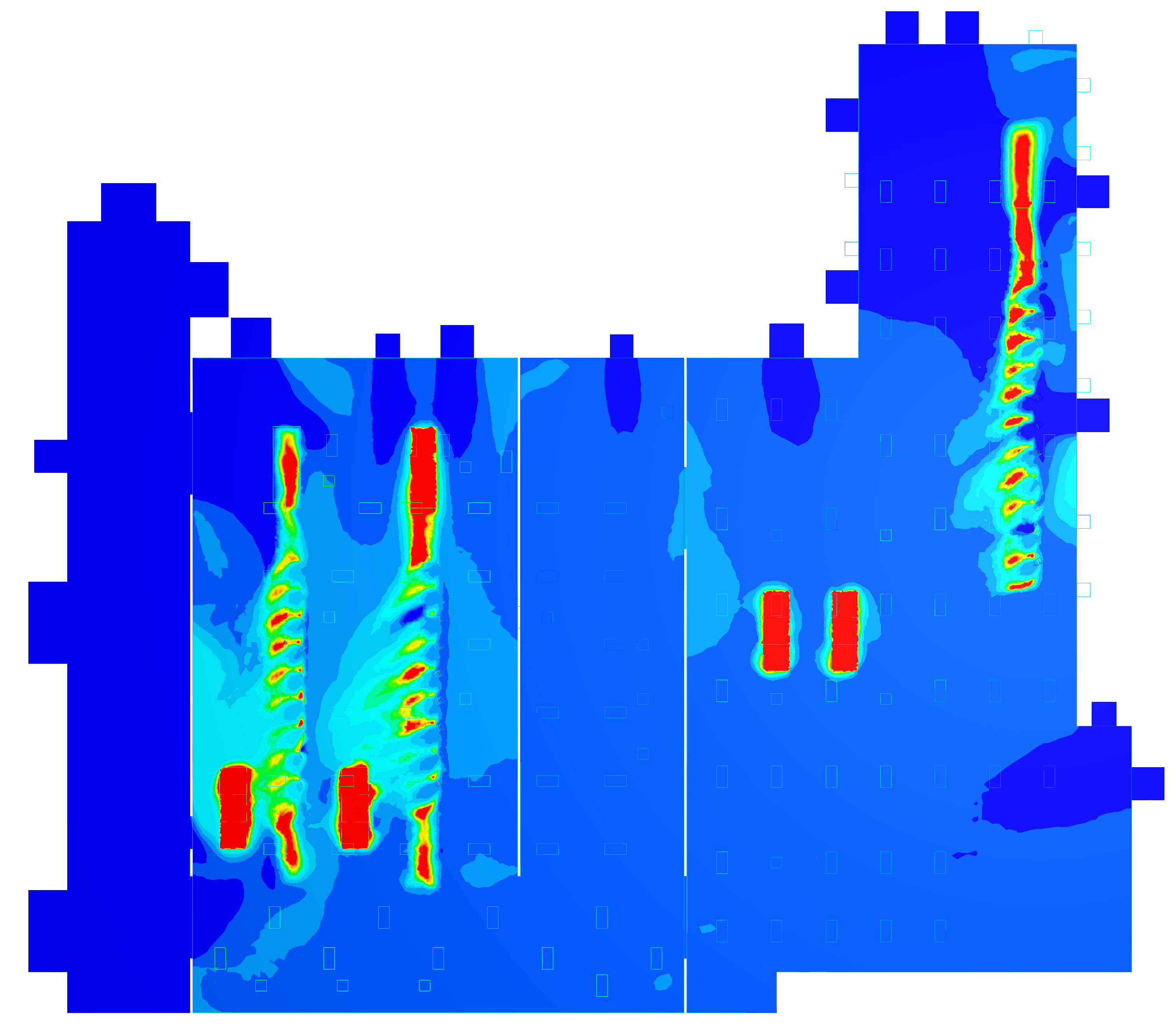 Sierra Aluminum had a heat problem. Located in Riverside, California, just east of Los Angeles, this large facility was getting extremely hot. The additional heat from the aluminum extrusion process made the building even hotter, especially during the summer months.
The plant needed a better ventilation system to keep the building cool.
Moffitt noticed the number of existing skylights on the roof and saw an opportunity. The existing roof openings would be perfect for a dual-flap natural ventilator. The ventilators allow the stifling air to evacuate the building and make the space cool. Meanwhile, the translucent panels would continue to allow the sunlight in, meaning they didn't have to sacrifice natural daylighting.
Moffitt developed a CFD model to show the effectiveness of the ventilators. It showed that the new ventilators would exhaust enough warm air to bring building temperatures down to a more comfortable level.
RESULTS
Once installed the vents opened to cool the building by about 20°. Furthermore, so much natural daylight entered through the units that the overhead lights were turned off. Best of all, when it started to rain, the sensors automatically shut the lids. The tiniest drop of rain was enough to make activate the units and keep the interior dry.
The new ventilators slipped right into the old skylight openings. No new openings or roof curbs were required for this installation. The Moffitt installation crew simply removed the existing units and put in the new ones. As a result, the entire project was completed ahead of schedule.
Now, in addition to natural daylighting the plant was also getting natural ventilation. In conclusion, this aluminum extrusion plant became cooler the very next day. All with no increase to operating costs and minimal roof work. The daylighting natural ventilator proved to be the perfect solution for this facility.
The customer was very pleased to see how effective the dual flap could be. They also appreciated the speed and simplicity of the installation process.
Project Summary
Ninety six (96) 47ʺ × 94ʺ dual-flap daylighting natural ventilators
Contracted turn-key installation