Metal Forge | Streetsboro, OH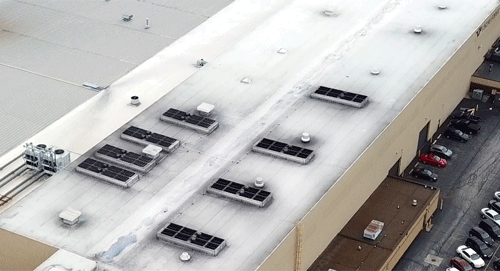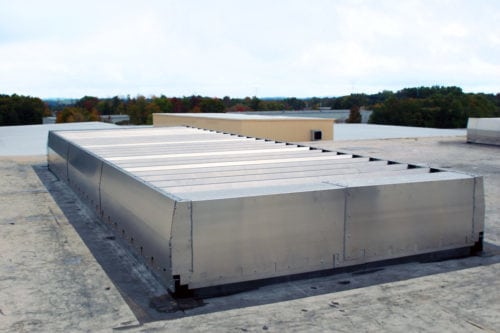 [twentytwenty]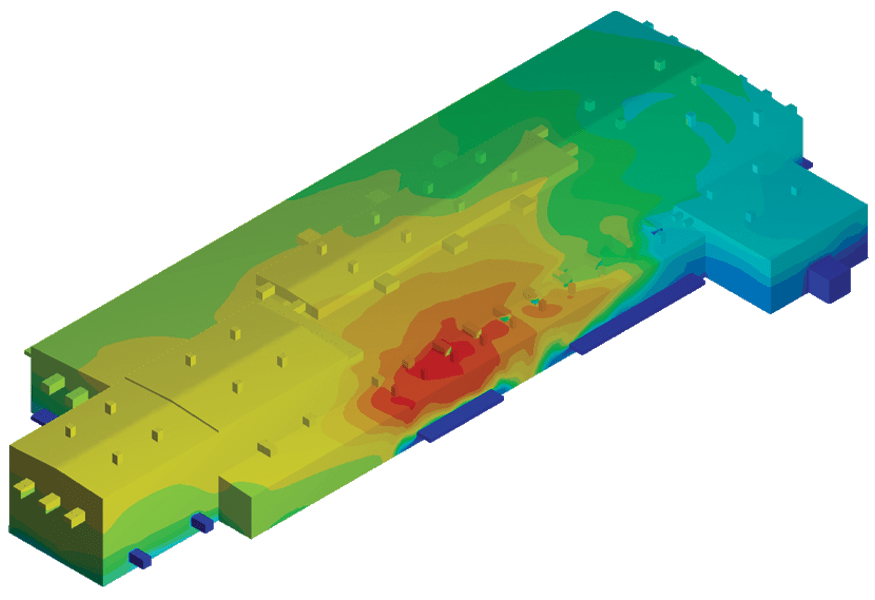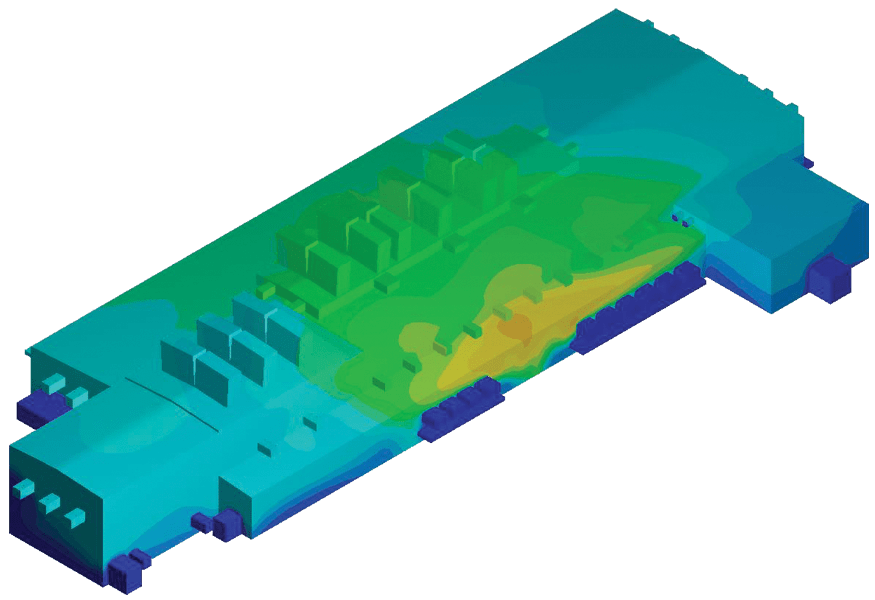 [/twentytwenty]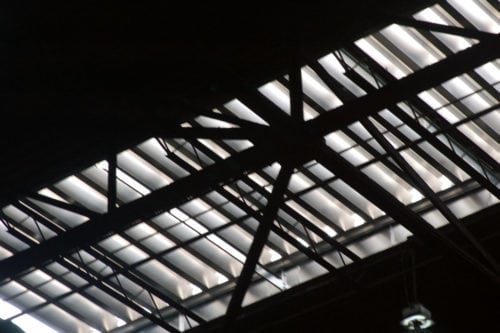 Viking Forge was experiencing sustained temperatures as high as 130°F. The facility's overloaded exhaust fans were hot, dirty air and prone to frequent breakdowns. Even when the fans were operating, the work floor still was still hot, and the air was stagnant. It was a brutal environment for the employees running the presses.
Moffitt ran a Computational Fluid Dynamics (CFD) analysis to find the right ventilation solution for Viking Forge. As it stood, the current ventilation system was designed to move 143,000 CFM of air. The model showed that this was inadequate and that the stifling air was building up and exhausting through the open truck doors. Computer analysis determined that it would take 539,000 CFM to keep the building at a comfortable temperature.
Moffitt suggested a new system of eight low-profile natural ventilators to better exhaust the stifling air. Moffitt also added seven wall louvers to provide much-needed intake air. The model projected that this new system would lower the temperatures by an average of 30°. In addition, switching to natural ventilation also meant the elimination of operating and maintenance costs incurred by running exhaust fans.
Moffitt Mechanical performed turn-key installation service on this facility.
RESULTS
With the new ventilation system, Viking Forge can now control its temperature conditions better than ever before. The low-profile vents effectively exhaust stifling air in the summer, achieving the modeled temperature drop of 30°. On some days, and some spots, the difference is even greater.
Also, with the motorized dampers on the vents and the new adjustable wall louvers the building can retain the much-needed heat during the cold Ohio winter. Overall, Viking Forge can now control its temperature conditions better than ever before.
Project Summary
Eight (8) 10' 6" × 30' low-profile natural ventilators
Seven (7) model 7590 5' × 10' wall louvers