Natural Gas | Pearsall, TX
South Texas Electric Co-Op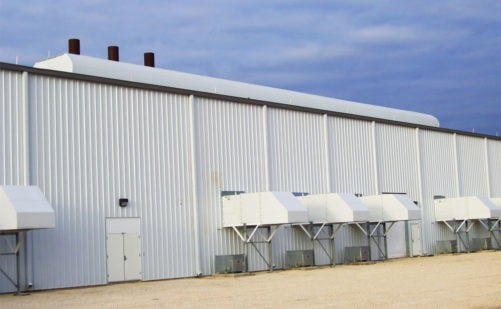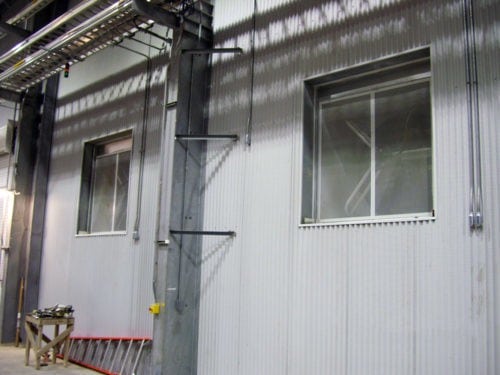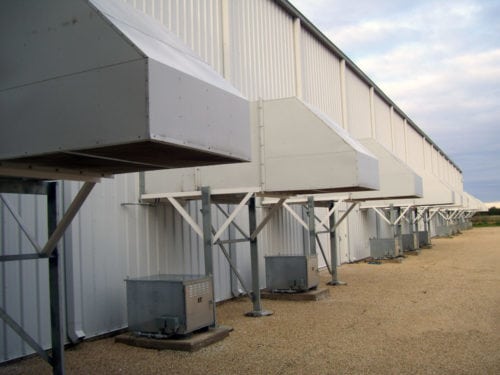 The Pearsall Natural Gas Power Plant for the South Texas Electric Co-Op combined Moffitt powered wall supply fans and MoffittVent™ natural ventilators to create a highly efficient Pressure Gravity Ventilation system.
Wall fans, each equipped with adjustable frequency drives, were installed to push supply air in at the worker level. This intake air keeps the floor staff cool. As the air gets warmer it then vents out through the ceiling. This method is most often used when a building's height makes it unsuitable for natural ventilation. In fact, we like to think of it as natural ventilation with a little extra push.
This provides cost and electrical savings by reducing energy by allowing the volume of air moved to match the system demand.
Moffitt worked with engineering company, Burns & McDonnell as well as general contractor Lauger Companies. Moffitt designed, supplied and installed the entire ventilation system.
Equipment Summary
Twenty-Five (25) 54" Filtered Wall Supply Fans with rain hoods, bird screens & filter box with hinged access doors & motor operated dampers.
Four (4) 72" x 144' MoffittVent natural ventilators with Motor Operated Dampers
Interior 2-Way Diffuser
Adjustable Frequency Drives & Starters