Float Glass Plant | Queretaro, Mexico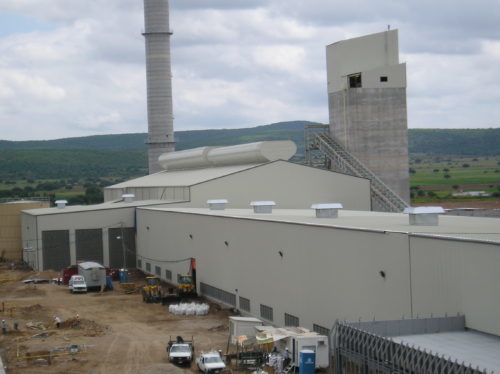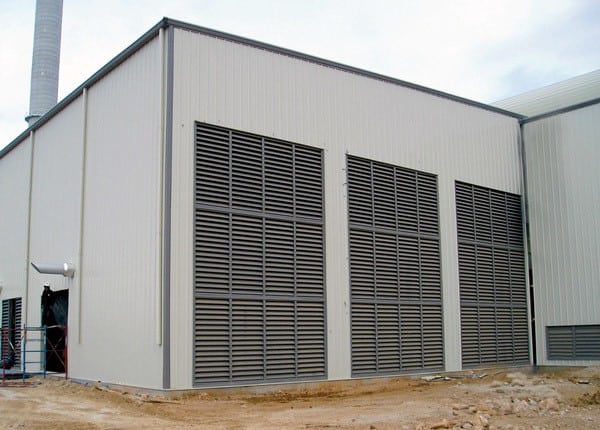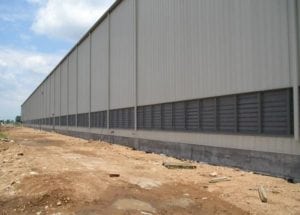 Guardian Glass chose Moffitt Corporation to provide them with their new ventilation system for their float glass plant. This plant includes a warehouse, a lehr, and a utility area.
This building was designed to encompass a large space to surround the lehr. The size and high temperatures produced by the kiln make natural ventilation the ideal cooling method for this type of facility. Two very large MoffittVent™ natural ventilators were placed on the roof, and supply air was provided by a substantial number of wall louvers at ground level.
Hooded roof exhaust fans were installed at key "hot spots" around the building. These fans are designed to improve air movement in locations where natural ventilation may not be effective. This ensures that the entire building stays cool and comfortable.
Equipment Summary
One (1) MoffittVent

™

ventilator 233" x 144"
One (1) MoffittVent

™

ventilator 189" x 120"
One Hundred Ninety-Six (196) Fixed Blade Wall Louvers: Stainless Steel
Six Hundred (600) Adjustable Wall Louvers: Galvanized Steel
Twenty-Five (25) 72" Hooded Roof Exhaust Fans
Two (2) 48" Hooded Roof Exhaust Fans