Glass Bottling | Coahuila, Mexico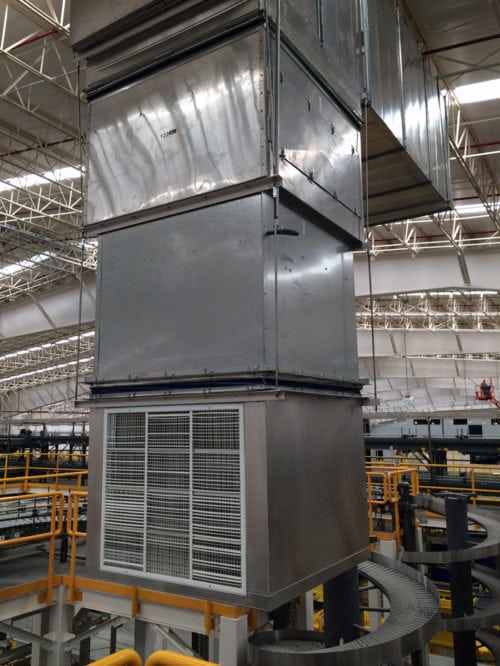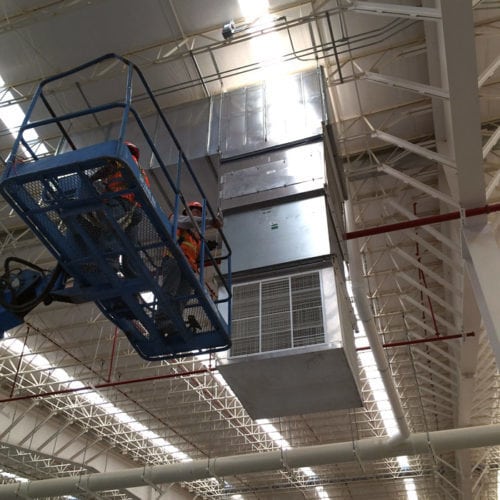 Constellation Brands' facility in Nava, Coahuila was designed to handle everything from brewing to glass bottle production. As a result, the facility utilizes a robust ventilation system with over a dozen MoffittVent™ natural ventilators, 30 filtered supply fans with duct drops, and 1/3 of a mile of wall louvers.
This facility was built in Mexico, designed in Ohio, and sourced with equipment from around the world. As a result, several parties were involved in the ventilation process.
Moffitt's Ohio representative Air BTU Products, along with the Moffitt North Regional Sales Manager Seth Nickol, worked with the engineering team in Ohio to develop the perfect ventilation system. The equipment was then fabricated at Moffitt facilities across the USA including Le Roy, NY; Jacksonville, FL; and San Diego, CA.
Murcadom, Moffitt's representative in Mexico, assisted with installation supervision and working with local contacts. The Moffitt team made multiple site-visits to oversee the work as it progressed. In the end, the system worked exactly as designed and provided the ventilation that this plant required.
Equipment Summary
Six (6) 36" MoffittVent™ ventilators, totaling 1,374'
Ten (10) 24" MoffittVent™ ventilators, totaling 915'
Thirty (30) PF7148, 48" filtered supply fans w/ hoods
Two hundred eighty nine (289) LV6035 5' × 6" wall louver