Aluminum Mfg. | Youngstown, OH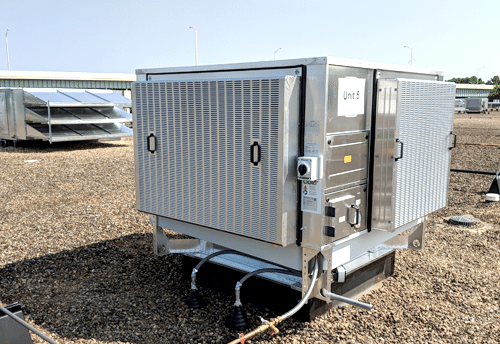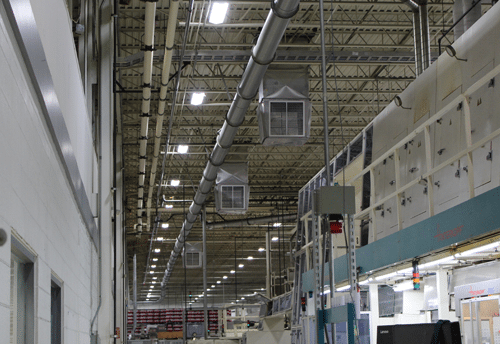 CFD - Slide to Compare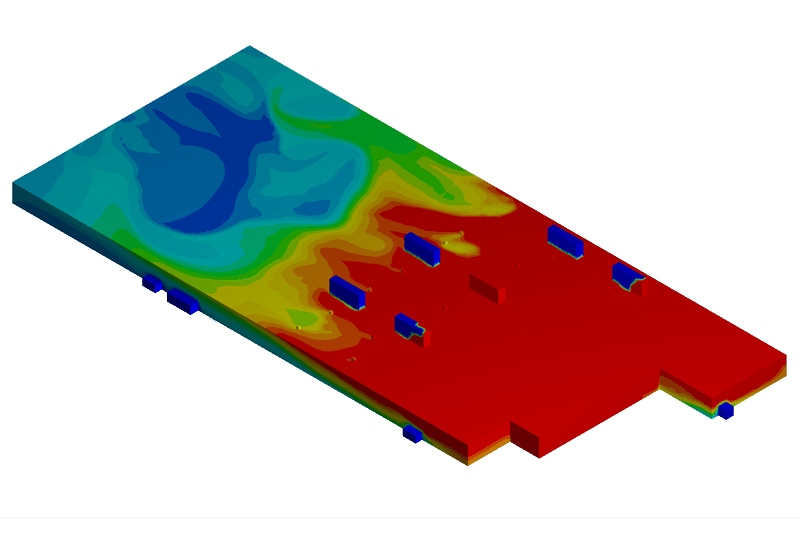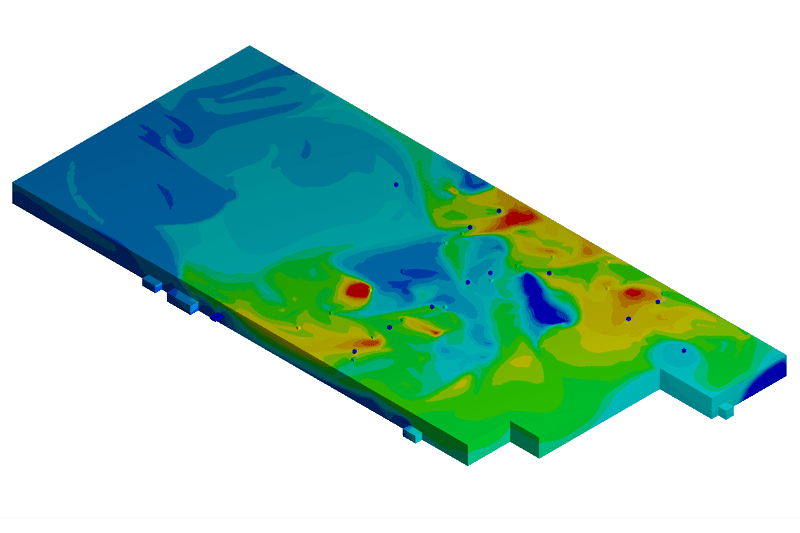 As a food grade facility, Exal Corporation must adhere to strict environmental requirements in their factory. The building needs to keep a constant positive pressure to keep dirt and debris from entering the plant and they need to stay within a specific temperature range throughout the year.
Moffitt created a CFD model that determined that the adiabatic natural cooling units would meet both criteria. The natural water-cooled air is designed to lower building temperatures below ambient conditions. It also helps maintain constant positive pressure by running the fan even when the evaporative cooling unit is not in use.
To compensate for the chilly weather, three (3) 60,000 CFM, 6.5 MM BTU/h Make-up Air Units were also installed. These units were designed to keep a minimal temperature of 40˚ during shutdown and a minimum temperature of 60˚ during operation.
RESULTS
This new ventilation system gives Exal complete control over building pressure, airflow, and temperature throughout the year. The building maintains a steady temperature throughout the day, often between 5˚ and 15˚ below outside ambient. This is especially impactful on days when the outside temperatures are over 100˚. Scroll down to see our testimonial video.
Project Summary
Forty (40) adiabatic natural cooling units
Two (2) PressureStream powered exhaust fans
Three (3) MUA Direct Fired Heaters