Combined Cycle Power Plant | Northwest U.S.
Reciprocating Engine Natural Gas Power Plant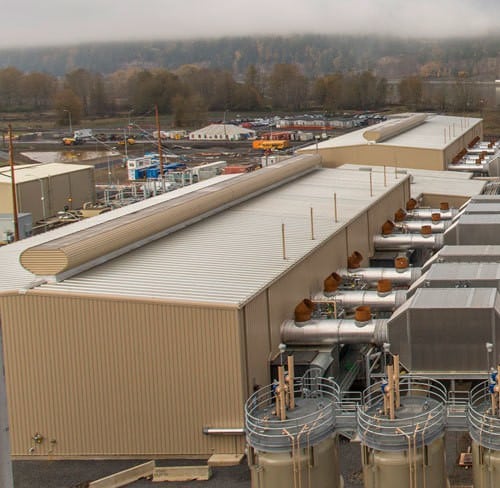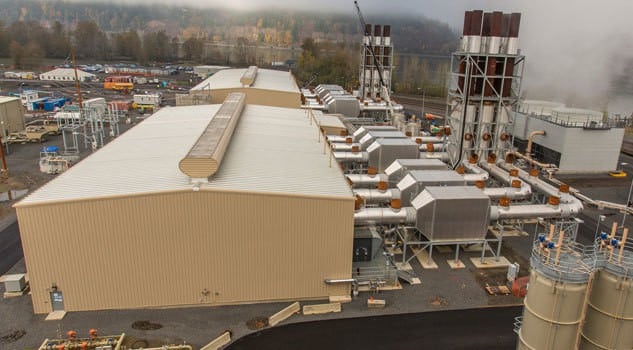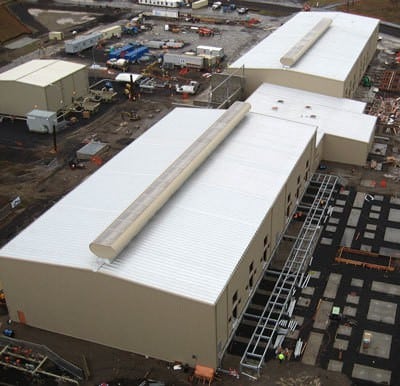 Moffitt Corporation supplied a large MoffittVent™ to this reciprocating engine natural gas power plant in the U.S. Northwest. The unit runs the entire length of the building, measuring 180 feet long with a 60-inch-wide throat.
Due to location and environmental restrictions limiting noise was an issue for this plant. In addition to heat, natural gas-fired combustion turbines can generate a lot of noise. This noise had to be suppressed throughout the plant, including through the roof vent.
Moffitt worked with the specifying engineer to fit sound dampening silencers to the ventilators' air inlet. This would attenuate sound from the vent and hold the noise from the engines to an acceptable decibel level.
Since this unit was successfully installed and shown to perform as required, Moffitt has received additional inquiries for MoffittVent ventilators with silencing technology.
Project Summary
Two (2) MoffittVent™ natural ventilators 60" x 180' total, with included sound dampening silencer