Ventilation Fabrication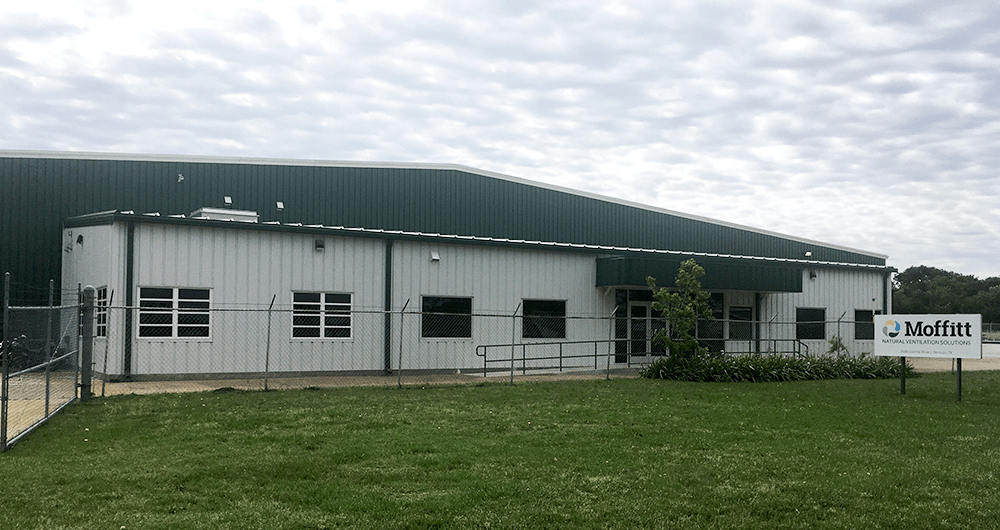 The Moffitt West team of tradesman, machinists, welders, drafters, and engineers work hard to produce the right ventilation solution for your plant.
At Moffitt, we're proud that our products are made in the U.S.A.
Each ventilator is custom manufactured to meet the requirements for your building and the specifications for your project. At Moffitt we don't just make widgets, we custom fabricate ventilation solutions for your facility.
Moffitt manufactures a number of products, including the MoffittVent™, the MatrixVent™, the Ridgepac™, and the Moffitt Firex™. We also provide heat & smoke vents, natural daylighting devices, and natural cooling units.
Moffitt natural ventilation equipment is manufactured at Moffitt West, our 30,000 FT² plant in Denison, TX. This facility, previously known as Moffitt West, has been manufacturing ventilation equipment for over 20 years. Our team has the talent and experience to ensure quality products time after time.
Moffitt West has recently completed a 10,000+ FT² expansion. Read more about this expansion on our blog.