Ventilation Fabrication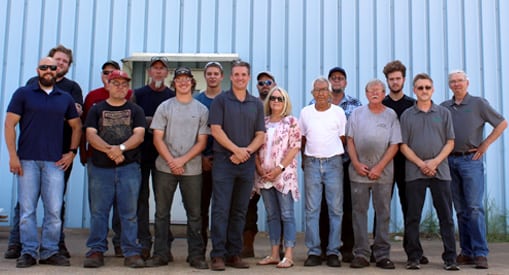 Moffitt is proud to say that all of our industrial natural ventilation products are made in the U.S.A. Each ventilator is custom manufactured for each project and is designed to meet your building's specifications. Our team of product engineers, drafters, and machinists work hand-in-hand to find the best ventilation solution for your facility.
Of course, Moffitt also provides heat & smoke vents, natural daylighting, and natural cooling devices. We also distribute fans, heaters, and make-up air units as well.
Moffitt natural ventilation equipment is manufactured in our 30,000 Ft² plant in Denison, TX. Moffitt West has been recently expanded, with a grand reopening in January 2019.
Now known as Moffitt West, this plant has manufactured industrial ventilation and natural ventilation equipment for several decades. Some of Moffitt West's products include the Ridgepac, the Firex, and the Labyrinth.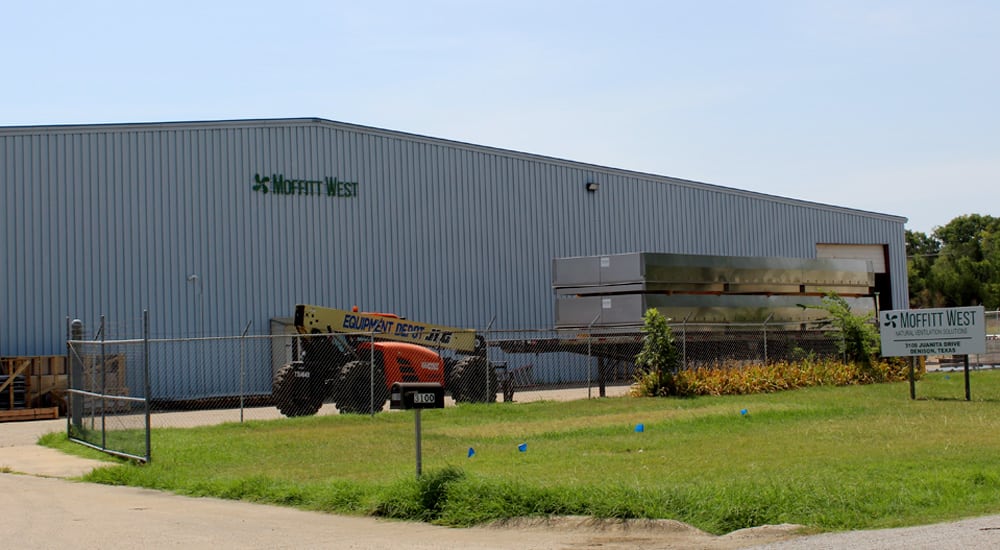 Plant Manager Clark Crandall leads a team of manufacturing engineers, tradesman, and welders. Our team strives to produce the best ventilation equipment on the market, and we endeavor to find the right ventilator for your plant.