Ventilation Fabrication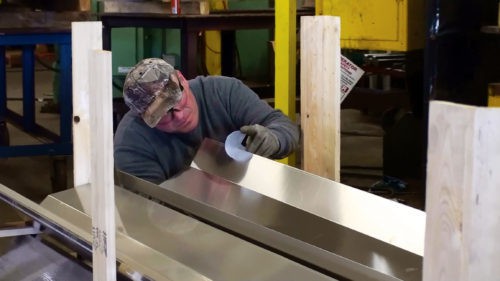 Our Natural Ventilation products are made in our own factories, right here in the U.S. Each product is custom manufactured for each job. The product engineers and machinists custom fabricate equipment to better meet the precise specifications for your projects requirements.
In addition to the natural ventilation product line Moffitt also provides fans, heating devices, and air handling equipment to fulfill all of your building's air movement needs.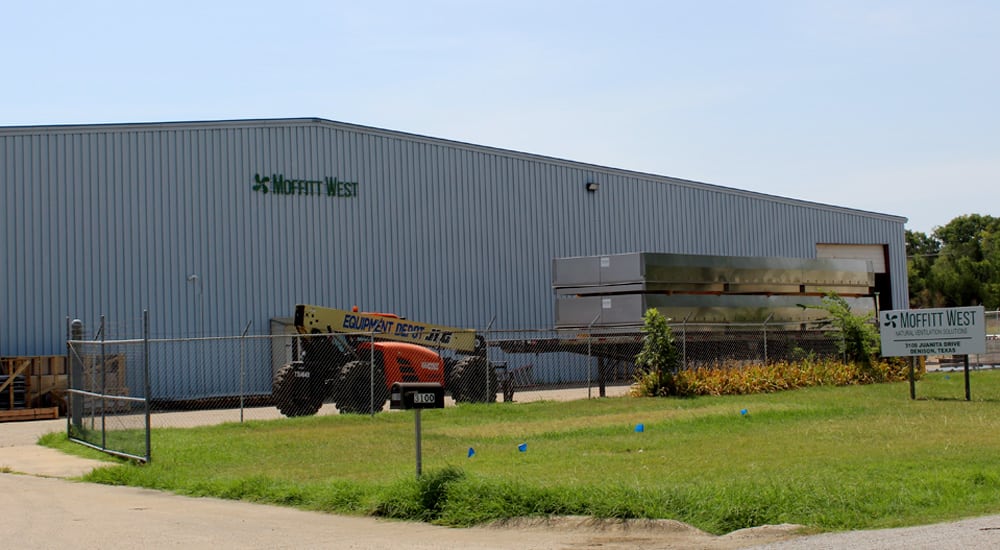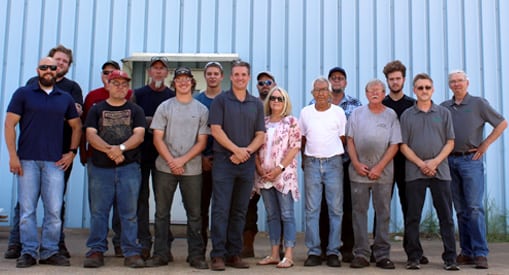 Moffitt has two manufacturing facilities in the U.S.A. There is the 50,000 Ft² North plant, located in Le Roy, NY and the 20,000 Ft² West plant in Denison, TX. These plants have been manufacturing industrial ventilation and natural ventilation equipment for the past several decades. We're proud to say these Moffitt products are Made in the USA.
The Le Roy factory, which we call Moffitt Fan, has been led by Mike Andorka since it first opened over 20 years ago. The facility in Texas is known as Moffitt West and it is led by Clark Crandall. Each facility is staffed by a team of expert craftspeople and tradesman, many who have spent their entire careers manufacturing ventilation equipment. Each team member is eager to work with you on your next project.
The Moffitt team has the experience necessary to ensure reliable production and smooth plant operations and our factories give Moffitt the capacity to provide the equipment for your project on time and on budget.