Industrial Ventilation in Mexico – Moffitt's Spanish Site
We're proud to announce the recent overall of our Spanish language Moffitt site. This new update is your source for industrial ventilation in Mexico. The revamp allows for more frequent updates such as new products, recent projects, and more educational materials.
You can visit the new site directly at Moffittcorp.com.mx or by clicking the "ESPAÑOL" button on the top banner on any page.
The site is still a work in progress, but we're happy with how it's coming along. Currently, we're still perfecting some of the translation. Additionally, the download materials such as the catalogs and flyers are still only in English. We will be updating all of that soon. Feel free to contact us today to receive translated materials. You can also call us at +52 81 1492 1549 to learn more.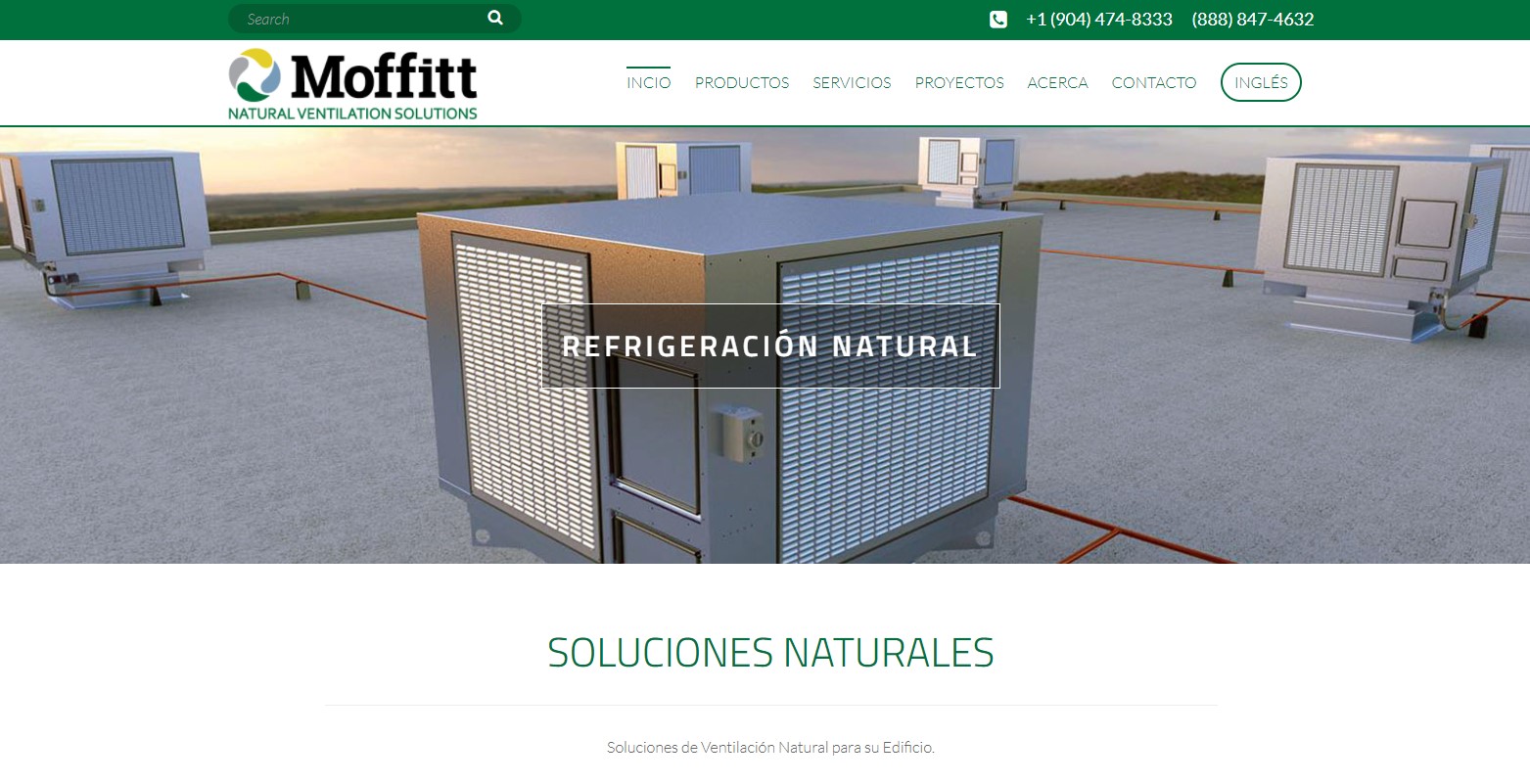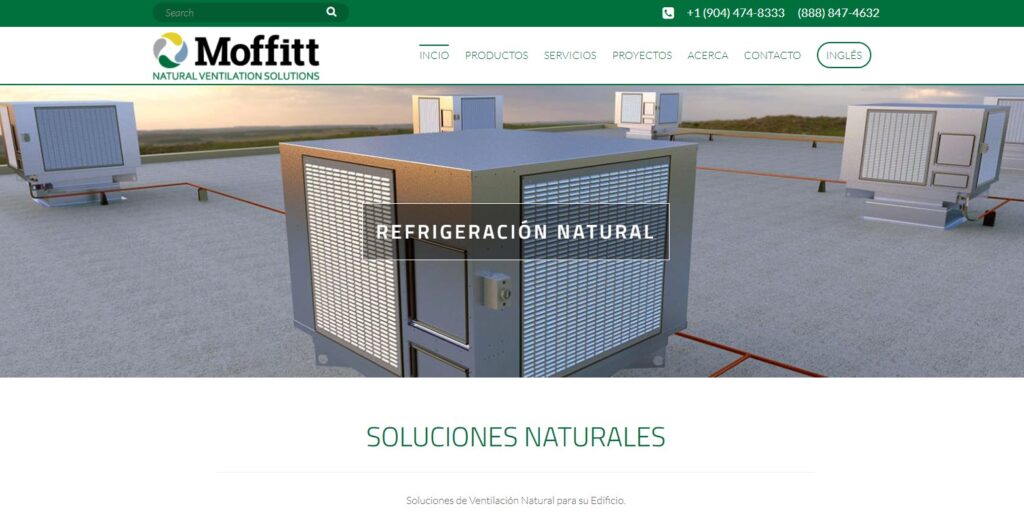 Industrial Ventilation in Mexico
Moffitt has been providing natural ventilation solutions throughout Mexico for decades. Recently we have added a Mexico District Salesperson to help us handle business in our fastest growing market. You can reach Marcelo Cisneros at mcisneros@moffittcorp.com to learn about Moffitt ventilation solutions in Mexico.
Of course, while we specialize in the Mexico market, we also provide solutions to facilities throughout Latin America. We've provided solutions to facilities in the Caribbean, Central America, and South America. Please visit our new site to learn more about Moffitt's natural solutions.
The Moffitt Team
Moffitt has been providing industrial ventilation solutions for the United States, Mexico, and the entire world since 1961. We specialize in natural ventilation for industrial facilities of all shapes and sizes. We also provide adiabatic natural cooling, natural intake ventilation, and emergency natural heat & smoke control.
You can learn about Moffitt by visiting our about us page. You can also visit our contact us page to send us a message at any time.