Moffitt 60th Anniversary – The Beginning
As we continue to celebrate our 60th Anniversary we take a minute to look back at the company's founding. Join us to see how Moffitt Corporation all began with a man who had a passion for ventilation.
Bill Moffitt and Ventilation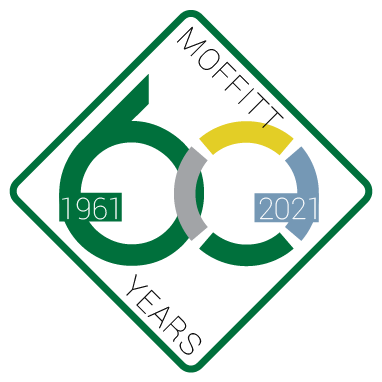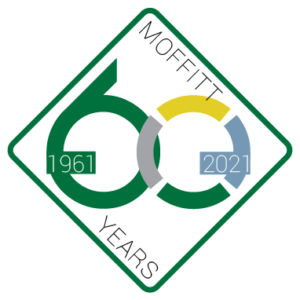 Originally called Moffitt Company, Bill started by selling ventilation products around the Northeast and Midwest. Soon afterward he opened his own factory and just a few years later, the company started providing installation services as well.
Moffitt was founded in 1961, when deals were made with a handshake. A lot has changed in the last sixty years, but the core values of Moffitt have remained; Hard work, quality products, and enjoying what you do are the keys to success.
Bill Moffitt founded Moffitt in Zelienople, Pennsylvania sixty years ago. After getting an engineering degree from the University of Pittsburgh, and working for a steel foundry supply company, Bill discovered a passion for ventilation.
The Origin of "Moffitt Company"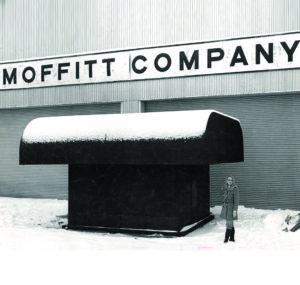 Later, Bill spun off the ventilation division into a separate company. He took the blueprints, equipment, and even office furniture, to start his new business focusing just on ventilation solutions. He set up his new office in the basement of a building in Pittsburgh and made a production deal with a factory owner in town who only operated four days week. For more details, you can click here to visit our YouTube page and hear the story straight from Bill himself.
Now with a staff, an office, and a place to manufacture, only one thing was missing. Bill wasn't sure what to name his company. He first considered naming it Pittsburgh Company, but his wife Brenda suggested, Moffitt Company.
The company found remarkable success working in the booming steel industry of the 1960s. Between Bill's natural skills as a salesperson and his understanding of ventilation he was able to bring natural solutions to buildings throughout the United States.
Moffitt Corporation Today
Moffitt has changed a lot over 60 years. The name alone has gone through several iterations. First Moffitt Company, then MCI, then BMS, and now Moffitt Corporation. Additionally, there was the move from Pittsburgh to Jacksonville in the 1980's, the addition of new product lines, and even new factories. Furthermore, the scope of the business has changed over the last 60 years too. Moffitt originally just serviced the Pittsburgh area, now we work with customers all over the globe. A lot has changed in the last 60 years.
What hasn't changed though is the Moffitt commitment to quality, customer service, and passion for ventilation. Even though we now sell natural cooling units, open flap ventilators, and heating solutions, we still focus on industrial natural ventilators. Whether its commercial or industrial, natural, or even powered ventilation, the Moffitt commitment to ventilation remains the same. All of that is thanks to Bill Moffitt.