Moffitt Corp. purchases Western Canwell
Moffitt Corp. Expansion
Jacksonville Beach, FL – April 19, 2016 – Moffitt Corporation, Inc. (Moffitt) today announced that it has finalized the purchase of Western Canwell (Canwell) of Denison, TX. This purchase adds the Canwell factory, product line, sales representatives and manufacturing expertise to Moffitt's existing global industrial ventilation and natural solutions business.
Canwell has produced natural ventilators and heat and smoke relief devices since 1927. They own patents for their Firex™ Heat and Smoke ventilator, Thermoflow™ Gravity Ventilator, and Ridgepac™ Gravity Ventilator. They have been at the forefront of product innovation and development for nearly 90 years. Furthermore, Canwell provides equipment to hundreds of facilities in dozens of industries.
First of all, the new manufacturing location will allow Moffitt to better serve the Western U.S. and Mexico, which each include some of Moffitt's fastest growing markets. Also, the addition of the new facility will increase Moffitt's production capacity, expand its product line, decrease lead times, improve service, and lower costs.
"We are privileged to welcome the talented staff at Western Canwell as part of the Moffitt team", said John Moffitt, President of Moffitt Corporation. "Many of the Canwell team members have built their careers there over the past 20 years. We are fortunate to be able to bring that level of experience to the Moffitt team on day one. It is our goal to build upon the solid foundation created by the previous Canwell ownership, to further strengthen Moffitt's position as the leading provider in North America of Natural Ventilation Systems, and to expand our capabilities into new Natural Solutions technologies for building envelopes."
Clark Crandall (plant manager of Canwell) added, "I am thrilled that the hard-working, dedicated, and experienced men and women of Western Canwell are becoming a part of the Moffitt team. We've long admired Moffitt as the industry leader in Natural Ventilation products, and look forward to helping them continue to provide innovative and effective ventilation solutions."
Moffitt products have been a part of the commercial and industrial marketplace throughout North America for over 55 years. The Moffitt line of natural ventilation products provides facilities with a ventilation solution that requires zero operating costs and zero maintenance costs, while still resulting in cooler and more comfortable buildings.
Finally, Canwell is now Moffitt West. They will work closely with Moffitt's existing manufacturing facility in Le Roy, NY. Moffitt has been manufacturing ventilators, louvers, and fans for 25 years. Both the Denison, TX and Le Roy, NY locations will manufacture the entire Moffitt product line. In the future, all Moffitt equipment will come from both facilities. The central ventilation engineering team, located in the Jacksonville Beach headquarters, will support the fabrication process in Denison.
# # #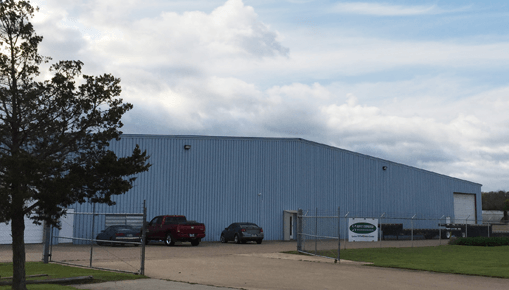 Moffitt Corporation has been providing industrial ventilation solutions since 1961. The team provides building contractors, engineers and facility owners with an extensive ventilation product line that focuses on natural solutions. Moffitt supports its customers with system design capabilities and complete installation services, for one source, one responsibility service.
About Western Canwell
Western Canwell has sold expertly engineered equipment with over 100 combined years of experience. Canwell has manufactured ventilation products continuously produced since 1927. Mining, metals, manufacturing, automotive, warehousing, and energy-generating industries regularly purchase Canwell products. They are found all over the world.