Ventilation Solution Video Collection
Moffitt provides a variety of commercial and industrial solutions to best meet the ventilation needs of your facility. Our ventilation solutions video collection will help you familiarize yourself with natural ventilation, powered ventilation, and hybrid ventilation. Watch our videos below to see which system is the right fit for your facility. Or, if you have questions, contact us today and we'll help you find your new ventilation solution.
NATURAL VENTILATION VIDEO
Natural ventilation is the foundation of Moffitt. Highly efficient, energy free ventilation is the key to a cooler, more comfortable plant. Click on the link to learn more about natural ventilation.
POWERED VENTILATION SOLUTIONS
Moffitt streamlines the fan selection process with our powered ventilation equipment line. Our team will help you take the guess work out of which fan is right for your building. We will also show you how many fans you need and where they should be located for peak performance. Contact our team today to get started on your powered ventilation solution.
HYBRID VENTILATION VIDEO
Moffitt combines the efficiency of natural ventilation with the force of powered ventilation to create a hybrid ventilation system. See how hybrid ventilation can make a difference in your building today.
Ventilation Solutions Video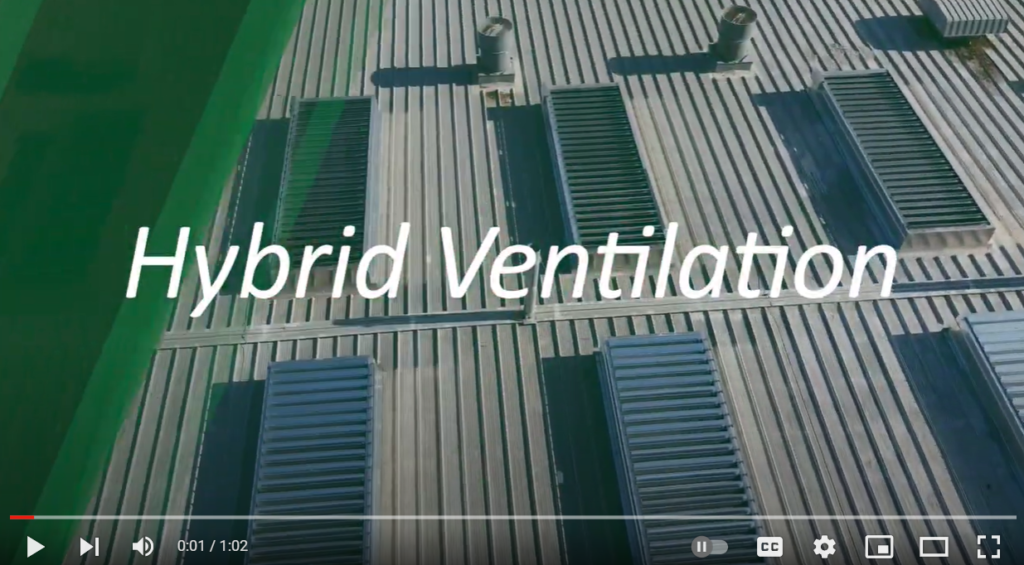 Thanks for watching our ventilation solutions videos. For over sixty years Moffitt has been helping commercial and industrial buildings find their ideal ventilation solutions.
Whether it's provided a steel mill with natural ventilation, a factory with powered ventilation, or a hybrid solution for a RICE generator building, Moffitt has the solution.
Contact our team to start your free ventilation system design and get started on creating a better building environment today.