Natural Solutions for Corrugated Box Factory Ventilation
If you work on a corrugated box factory you've got a lot on your "to-do list" lately. From increased production, to challenges with hiring and retention, to constant maintenance issues, everyone needs you. Give yourself one less thing to worry about with a natural ventilation solution for your corrugated box factory.

Natural Solutions for Corrugated Box Factory Ventilation
Create a better working environment with Natural Solutions. This includes like natural ventilators to exhaust warm air, adiabatic natural cooling units to introduce cooled air, and even devices to provide natural daylighting and smoke control. These solutions generally use little to no energy, require little maintenance, operate silently.
If you pardon the pun, we like to think "outside the box" when it comes to providing ventilation solutions. We utilize a collaborative approach to make sure the solution best meets the needs of your specific plant. Whether you need to reduce smoke or fog, increase cool air, or level out temperature swings in the plant, we can help.
Hiring & Retention
Moreover, solving ventilation problems like those mentioned above can have a significant impact on morale. They can help your employees stay happy, productive, and loyal. We may be used to working in a paper mill or box factory, but new employees aren't. The competition to find good, dependable workers means you need to do whatever you can to keep your team happy. Moffitt can help you create a happier, healthier work environment by lowering the temperatures in your plant.
Additionally, the constant stream of cool, fresh air can also reduce the strain on the production equipment and your building. For example, lower humidity and temperatures mean less rust and machines that operate more smoothly. Above all, you will be able to focus your maintenance resources on the single facer, slitters, stackers, and other critical parts of the operation.
CFD Modeling for Your Corrugated Box Factory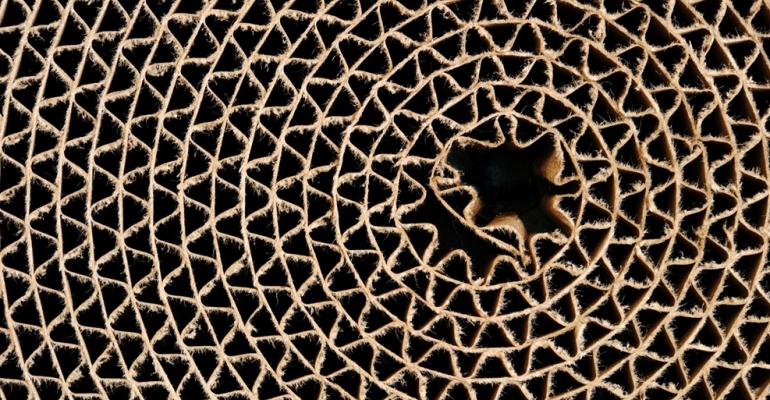 Let us model your building using Computation Fluid Dynamics (CFD). You'll see how a new solution can improve your conditions before you purchase any ventilation equipment. We've been doing this type of modeling for over a decade now. Our in-house, full-time CFD Design Engineers are ready to help. We want you to see the impact a new system can have on your corrugated box factory ventilation today.
Moffitt has been providing natural ventilation solutions for over sixty years. Call us today at (888) 847-4632 to get started on you new solution.