Moffitt and the 5 Minute Ventilation Service Follow-Up
"Most companies say they'll respond within 24 hours, which they don't. At Moffitt, we say we'll respond within 24 minutes, which we do". Those words come straight from company president John Moffitt. He said that when asked "What Makes Moffitt Different?" As always, the answer comes down to service. Our team strives for the 5 minute ventilation service follow-up. Shaving another 19 minutes off of that original time that John Moffitt quoted. How do we do it? Read on to see how Moffitt approaches customer service differently.
The 5 Minute Ventilation Service Follow-Up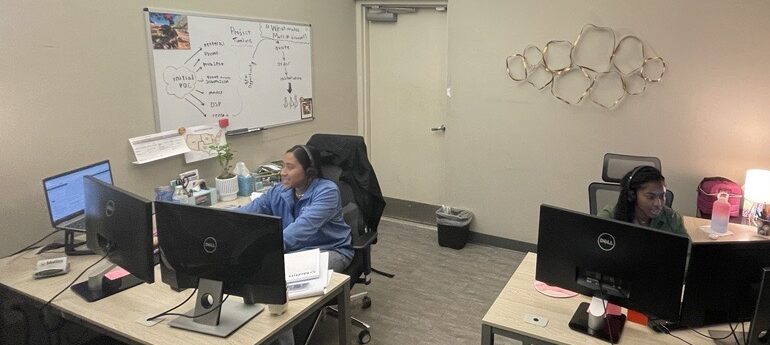 Since 1961 Moffitt has been providing ventilation solutions. From steel mills to warehouses, we can help you create a better working environment. In over sixty years, the only thing we haven't seen is someone happy to wait a long time for a response. Once a building manager or a company owner is ready to invest in a new ventilation solution, they are ready to go. Whether there's finally room in the budget or it's the hottest day of the summer and the realize they need relief, they need help right away.
Our team of Sales Enablement Coordinators (SECs) are on hand to provide the 5-Minute Ventilation Service Follow-Up. For every new call, email, or web-form submission our team does everything we can to respond within 5 minutes. If we're not there to answer the call, we call you back. When you submit a form on the website, we respond right away with an email. If you visit our website, our live chat is there to greet you. Their whole job is to help you get started on your journey to create a better working environment.
The Moffitt Difference is in our Customer Service.
Of course, if you want a response in less than 5 minutes you can also contact our District Solutions Providers (DSPs). Assuming they're not currently talking to another customer, they will be able to speak with you and get working on your new solution right away. This team is always ready and eager to take your call and scheduling a free site visit. We know that seeing, and feeling, your ventilation problem firsthand is the key to finding the right solution.
Our team of District Solutions Providers is overseen by VP of Sales & Marketing Mark Hannah, and led by National Sales Manager Seth Nickol. They, and their team, always have their phone on hand to take your call. Currently, we have district salespeople in Philadelphia, Cleveland, Dallas / Fort Worth, Jacksonville, Kansas City, southern California, and more. You can visit our locations page to find the Solutions Provider nearest to you.
Moffitt & A History of Customer Service
When Moffitt founder Bill Moffitt first started selling, he would fly his plane around the Northeast and Midwest to visit customers. He knew the importance of meeting with customers in person, and seeing their building in person. While times have changed, Moffitt's commitment to outstanding customer service hasn't.
Don't take our word for it, call us today at (904) 241-9944, use the live chat below, or email us at sales@moffittcorp.com and see how fast you get a response. Our team is here and ready to help you find your new ventilation solution!