2019 Year in Review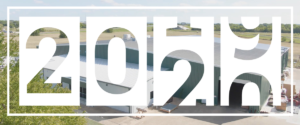 For the last decade, Moffitt has continued to grow and innovate. The entire Moffitt team continues to look for new opportunities to help modernize the company and pursue novel approaches for increased success. By investing in new manufacturing facilities, reorganizing our sales approach, and celebrated our history with the Soaring 20's conference, 2019 was an eventful year at Moffitt. Here is our 2019 year in review.
Moffitt West Expansion Upgrades & Ribbon Cutting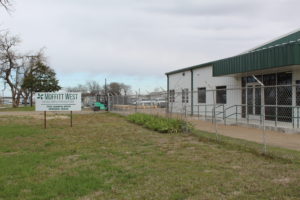 The biggest story in Moffitt manufacturing in 2019 was the official ribbon cutting at Moffitt West. On March 21st, 2019, President John Moffitt officially cut the ribbon and reopened Moffitt West. You can read more about the ribbon cutting here. The ribbon cutting celebrated the hard work undertaken by the Moffitt team and the construction crew that made the expansion possible. It also allowed us to highlight our new facility and make plans for Moffitt West in the coming decade.
In total, this expansion increases total building space by nearly 70%. A 10,000 ft.2 expansion of the workshop floor increases the current work area by 50%. An additional 3,500 ft.2 of office space allows for new offices. Team presentations, Lunch & Learn seminars, and product trainings have already been held in the new area. Furthermore, with the installed ventilators and more, the expanded building also serves as a product showcase.
Additionally, a new shipping lot and new driveway improved the shipping and loading area. Now Moffitt West can keep extra inventory in the lot, freeing up production and warehousing space inside of the building.
Reorganizing our Sales Approach
In 2019, Moffitt began the process of reorganizing the Moffitt sales map. Instead of three broad regions across the U.S., Moffitt has now divided the map into eight distinct segments to better serve our customers across the country. Additionally, each region will now be overseen by a District Solutions Provider (DSP), who can more quickly respond to customers interested in our products. They will help improve Moffitt's flexibility, responsiveness, and communication. We made a big commitment to customer service in 2019 and the DSPs are just one way we're going to honor that commitment. See our Now Hiring page for more details about the newest DSP position.
This doesn't even get into some of the changes just on the horizon, including hiring a new Regional Sales Manager for Mexico, strengthening our partnerships overseas, and expanding our product line into new segments. 2019 was exciting for Moffitt, and 2020 promises to be even more exciting.
The Soaring 20s
On October 16th, we held our Soaring 20s Strategic Initiative Conference. This all-day event celebrated the history of Moffitt and laid out the plan. The extended Moffitt team, as well as leadership for Moffitt West, and some of our Moffitt partners, came together to discuss Moffitt's future. The entire event is recapped here.
The most visible announcement of the event included the debut of the new Moffitt logo. This new branding was designed to better reflect the current product line, and personality, of the Moffitt brand. We took a deep dive into our new logo in this blog post.
The new logo also ties into our new corporate Vision, Mission, and Values. You can read about those here.
Finally, 2019 saw some substantial changes to Moffitt leadership. This included three big promotions and two new appointments to the Moffitt management team. Read about our new VPs, and our new Executive Vice President, in this blog post here.
2020 and Beyond
Thanks for joining us for this 2019 year in review. This post covers most of the "big news" that happened to Moffitt in 2019, but we can't forget the day-to-day achievements either. From the projects in our booming commercial segment to the success stories featured in our testimonial videos the Moffitt team delivers workday after day. Of course, we can't talk about 2019 without acknowledging the magnificent work performed by our Moffitt Certified Installer network or our fantastic Local Field Offices. Whether it's record breaking, industry's first news or just day-to-day quality work, Moffitt had a successful 2019.
With new and improved production facilities, a new sales approach, and some innovations in our branding and vision, 2020 promises to be another exciting year for Moffitt. This steady growth is just one of the reasons why Moffitt is Ventilation's Natural Solution since 1961.