The Ridge Ventilator and Your Building
The ridge ventilator, or as we like to call it, the MoffittVent™ ventilator, has been used in industrial facilities for more than 50 years. While they were originally designed for the steel industry, this type of natural ventilator works in many other fields as well. Learn more about what makes a ridge mounted natural ventilator work and why it might be the right device for your building.
How do Ridge Ventilators Work?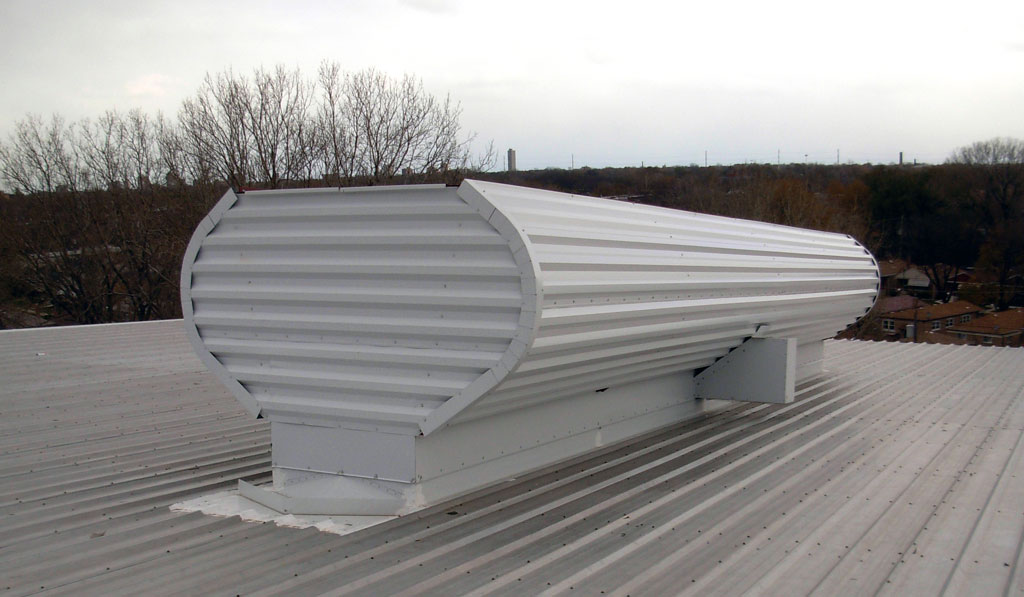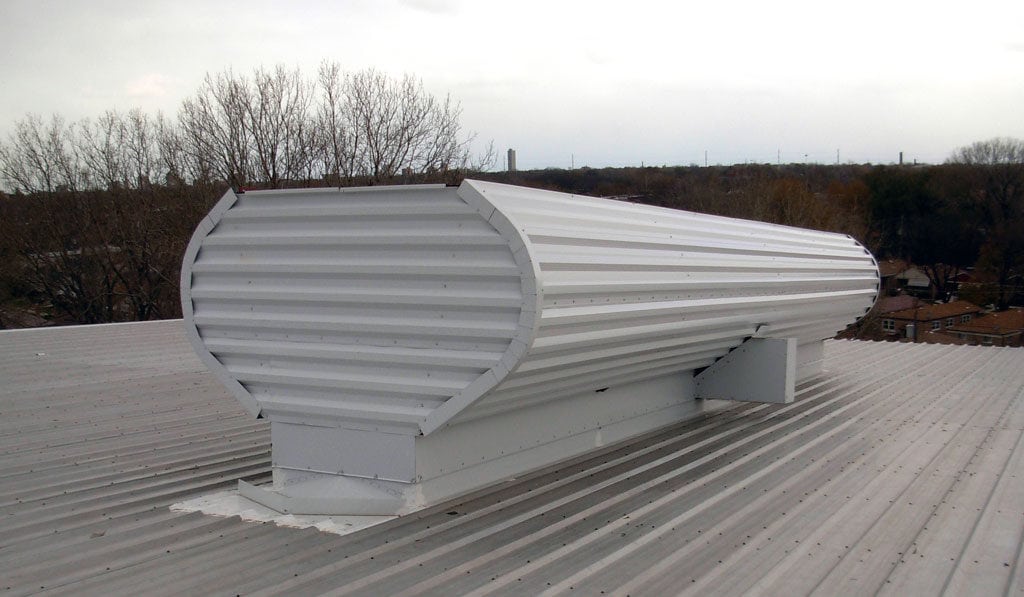 Ridge Ventilators are designed to control the movement of fresh air throughout the building by allowing hot, stale air to exhaust through an opening in the roof. A series of channels and baffles redirects water away from the roof opening, ensuring no rain enters the interior space. A water-tight opening, which lets out warm, humid air, is the perfect solution to any industrial facility's heat problems.
Ridge vents are particularly useful during the warm summer months. At times when internal temperatures can reach unbearable levels, it's nice to have some relief. However, it can be uncomfortable or even dangerous to work in some buildings. Temperatures can reach a life-threatening high of over 140 º F. In climates with frosty winter months, close the damper to restrict the flow of warm air. This will help keep the heat in and keep the building warm.
Is a Ridge Ventilator Right for My Building?
A natural ventilator can make a hot building feel cooler and more comfortable overnight. In general, every building that wants to use natural ventilation needs the following characteristics:
A Heat Generating Process. This includes common applications like steel mills and glass plants as well as paper mills, power plants, brick plants, gypsum plants, and even manufacturing facilities like textile plants.
A Height of 35 Feet or More. A high ceiling, where the warm air has a chance to rise, is required for the MoffittVent to work properly.
A Roof with Sufficient Support Steel. The MoffittVent is more significant than many other types of ventilation equipment and as a result is much heavier.
If your facility meets the above requirements, it may be a viable candidate for a natural ventilator. For more information consult a Moffitt ventilation designer for more information regarding roof specifications to support a ridge mounted ventilator.
The MoffittVent
™ Ridge Ventilator
Our team at Moffitt Corporation is proud to have designed, manufactured, and installed ridge mounted ventilator systems for over 50 years. We like to see how much of a difference a new ventilator can make on a building. You'll see how much more comfortable the floor staff is in the new conditions. And because ridge vents operate through natural, eco-friendly means we also enjoy knowing that we're part of the green movement.
Finally, the performance and economy of the MoffittVent™ make it a serious contender in any industrial application. Contact our team at Moffitt Corporation today to learn more about our ridge ventilators. We'll show you how you can get your FREE VENTILATION DESIGN today.