Natural Gravity Ventilation and You
Industries around the world are discovering the physical and financial advantage to free flowing, natural ventilation. Natural gravity roof ventilator has been in use since man first felt a strong breeze. Now with advanced manufacturing technology, and improvements in ventilation system design, better and more efficient natural ventilation is possible.
Gravity Ventilators: Ventilating Naturally, Ventilating Better.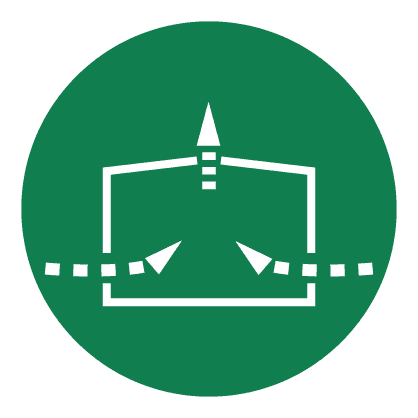 Interior and exterior temperature differentials, wind speed, and the height between the center of the air inlets near the floor and the gravity ventilators at the roof level all contribute to a natural convection effect. The primary purpose of gravity ventilators is to use natural forces to introduce cool outside air into the occupancy level of a building, while exhausting heated and contaminated air.
When outside air is introduced into the building via louvers or fans, the heat produced within the building rises due to its reduced specific weight and Moffitt Natural Gravity Roof Ventilator provides an opening for the heated air to pass through.
Before deciding about the process of switching over to the natural ventilation system, careful evaluation is recommended. To ensure a successful application one must consider:
The stack height should be more than ten feet.
Locate intake air openings as close to the operating floor level as possible.
The free area of the available intake openings should be greater than the roof ventilator throat area; normally a ratio of 1.5 to 1 will be optimum. Keeping the exhaust opening as the point of maximum restriction ensures positive pressure.
The heat released in the building should be sufficient to provide a moving force to maintain the desired change rate.
Distribute inlet air openings uniformly about the building. Avoid obstructions from exterior buildings, topography, interior partitions, or equipment.
Natural Gravity Ventilation
The widest application for Gravity Ventilation occurs in manufacturing and industrial processes which generate copious amounts of heat. The metals industry is a prime example. Natural flow ventilation is common in aluminum reduction, steel making, and heat-treating operations. The glass and rubber industries also utilize it. In addition, natural flow systems have had widespread use in general manufacturing plants for both pressure relief, general building ventilation, and emergency heat venting & natural smoke relief.
The Moffitt staff will study your building and find the optimal ventilation solution. We can design a new system, and even create a CFD model to show how airflow and temperature conditions are making your building hot. Contact us today to learn more about the gravity roof ventilator.