Natural Ventilation Products
Natural ventilation provudes are an essential consideration for all modern buildings. In fact, it is one of the most popular current trends in the construction industry today. The principles of natural ventilation are typically applied by simply opening the windows to let in the fresh air and cool breezes. This type of ventilation uses the natural force of wind and buoyancy to introduce fresh air and distribute it efficiently in a building. This has numerous benefits for the building occupants and even the building itself.
Natural ventilation systems are not suitable in areas with an elevated level of pollutants, fumes, and odors, i.e. kitchens, laboratories, toilets, etc. However, Natural Ventilation is particularly effective in open spaces that have high occupancy such as open offices, transit centers, and educational facilities. It is also amazingly effective in manufacturing plants, warehouses, distribution centers, assembly areas, and any number of commercial buildings.
Products for Industrial Use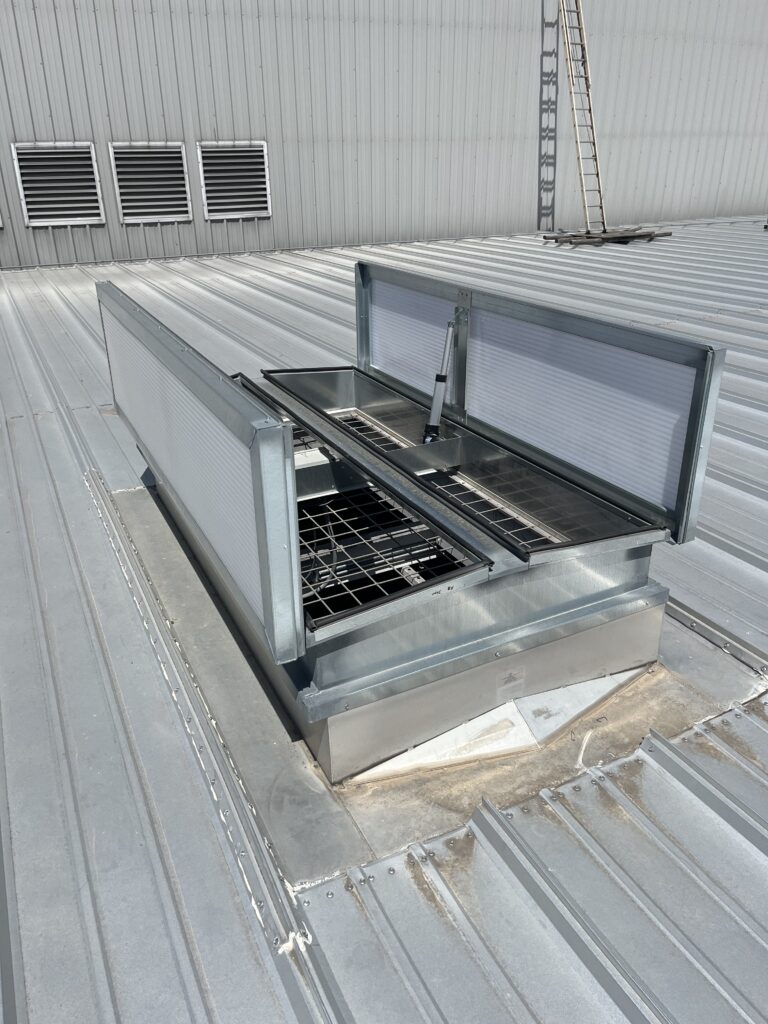 Get a cooler building with no operating costs or energy consumption. Below are some of our most popular products.
TriadVent – This dual-purpose device provides natural daylight and day-to-day ventilation. Its dual flaps exhaust warm air to help the building to stay cool. The transparent blades also provide natural daylight. The TriadVent is great for light industrial and heavy commercial applications. It's ideal at manufacturing plants and other commercial buildings all over the globe
MatrixVent – The MatrixVent natural ventilator provides consistent weatherproof ventilation. It collects rainwater and drains it away through side channels. It is lightweight and low-profile to reduce the impact of the wind on the roof.
LightStream – This daylighting ventilator works for inlet or exhaust applications. It mounts low on the walls for air intake or up high to allow for warm air evacuation. The LightStream utilizes rack and pinion operating system, allow for easy opening and closing. It often runs the length of the building letting light, or when open air, to enter along the entire length of the structure.
GreenRoo – Natural Ventilation Products like this turbine vent spin freely and easily. They remove warm air from the building using natural ventilation. Light gauge aluminum construction ensures that the surface doesn't corrode even after years of operation.