A Better Work Environment – At Moffitt
At Moffitt our goal is to create a better work environment for everyone. We do this by improving airflow, cooling the work floor, and introducing natural light. In turn, these solutions make work spaces happier and healthier. That is also why creating a better work environment for our own work spaces has always been, and always will be, one of our priorities.
Manufacturing History at Moffitt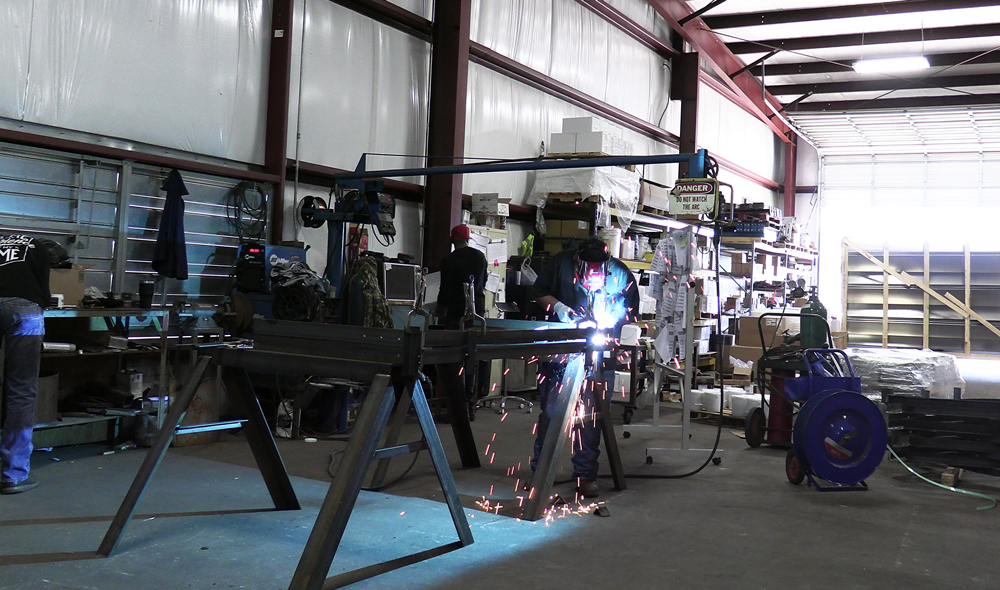 Moffitt has been manufacturing industrial ventilation equipment in the USA for over sixty years. Our first factory was established in Zelienople, Pennsylvania in the early 1960s. Since then we have had a number of factories throughout the country. This includes facilities in Florida, Ohio, New York, and more. These days our main manufacturing plant is in Denison, Texas. For decades, the team here has been fabricating ridge ventilators, low-profile natural ventilators, wall louvers, and much more.
Our team strives to make the best ventilation equipment on the market today. Every one of our team members is committed to quality, efficiency, and innovation. New people join this fast growing team all the time, but some people have stayed on for years. In fact, next month one of our team members will celebrate his 38th anniversary at the plant.
We honor their hard work and commitment by making sure they have the best work environment possible.
A Better Work Environment for our Team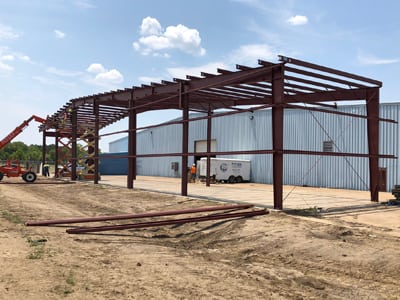 Affectionately known as Moffitt West, the main Moffitt factory is located in northern Texas. It utilizes a number of ventilation products that make up the overall ventilation solution. First, the factory has a number of wall louvers lining the walls. These allow fresh air to enter the building. Plenty of cool air blows across the field outside, which ensures steady airflow throughout the space.
Next, we've installed jalousie window vents in the breakroom. When opened, these allow fresh air to completely fill up the office-like space. They also allow daylight brighten up the room, combating the dark factory feeling that some facilities experience.
Finally, MatrixVent natural ventilators sit on the roof of the building. These vents ensure that hot-air flows up, and out of the building. Our own team installed these vents after the recent building expansion. The new layout required expanded ventilation and the older, smaller ventilators were no longer sufficient. Fortunately the MatrixVent was the perfect vent for the job. As a bonus, the MatrixVent also introduces ample natural light into the space making it brighter and safer.
The next step for the factory is adiabatic natural cooling. Moffitt will soon install additional DeltaStream adiabatic natural cooling units. These units introduce chilled, fresh air into the building, cooling the space more than natural ventilation can alone. We will be testing the results of these units soon, and will be sharing the results in a future blog post.
Moffit Creates A Better Work Environment
Natural ventilation solutions have made a huge difference at our customers' facilities over the years. They've also made a huge difference in our own facilities. If you think they might make a difference in your facility, contact us today. Our team helps create better working environments throughout North America. Let us help your building next.