See Moffitt at Forge Fair 2019 in Cleveland, Ohio
Moffitt will be at Forge Fair in Cleveland Ohio from May 21 to May 23 this year. Come join us a the Huntington Convention Center in booth #809 to learn more about how you can lower temperatures in your forge or steel mill with Natural Ventilation.


Moffitt has been providing Natural Solutions to forges and other facilities in the metal industry for over 55 years. Since we got our start in the steel industry in 1961, we have helped hundreds of plants feel the benefits of natural ventilation.
Our line of Natural Ventilators includes the MoffittVent, MatrixVent, Thermoflow, and TriadVent, are known around the world as the best solution for lowering temperatures in high heat applications. In fact, we'll even have models for some of these vents on display at our booth. In other words, stop by to see how these products can make a difference in your plant.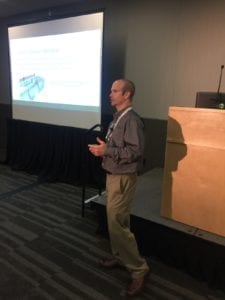 If you're coming, make sure to stop by North Regional Sales Manager Seth Nickol's presentation. Seth will be presenting "Lowering Forge Temperature with a CFD – Modeled Natural Ventilation System". In this presentation, he will review a case study and show how forges can more accurately model the right ventilation solution with CFD computer modeling. You'll see how these forges can achieve radical temperature drops simply by using passive ventilation. He will be speaking on Wednesday, May 22 at 10:50. We'll see you there.
About Moffitt @ Forge Fair
Moffitt Corporation has been designing, manufacturing, and installing industrial ventilation equipment for over 55 years. Our natural solutions are designed to make even the hottest plants cooler, more comfortable, and safer to work in. In some instances, you also get lower building operating costs and increased worker productivity as well. Our solutions are designed for forges, foundries, smelters, factories, and mills of all shapes and sizes. Give us a call today and we'll help you find the right solution for your facility.
This is Moffitt Corporation's second time exhibiting at Forge Fair. Our first show in 2017 was an enormous success so we're excited to return this year.