iDeal Aluminum Plant Ventilation Testimonial
See why iDeal Aluminum owner Doug Brady chose Moffitt Corporation to make his factory cooler and more comfortable. Moffitt provided aluminum plant ventilation for this facility.
Ventilation for Industrial Manufacturing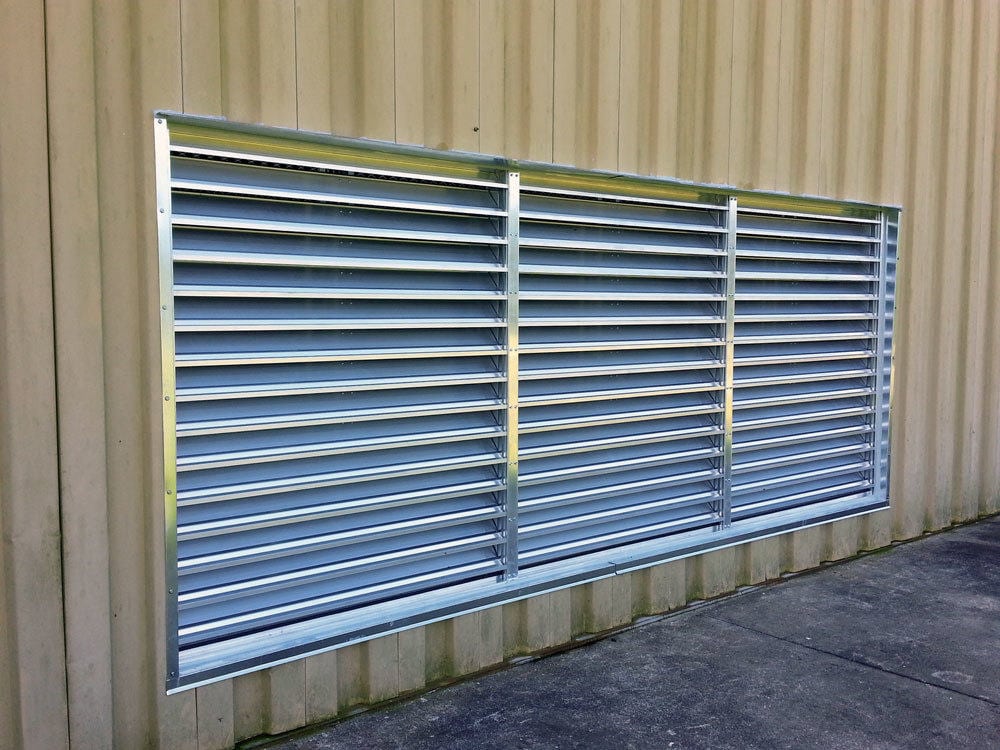 Moffitt designed, manufactured, and installed a new and improved ventilation system for iDeal Aluminum. iDeal manufactures aluminum fences, gates, and railings. They start with the raw material, shape it, weld it, assemble it, and paint it. The building itself was getting extremely hot in the Florida weather. The area near the paint drying machinery got even hotter. Because of these harsh conditions, they called Moffitt. The ventilation design team at Moffitt created a ventilation design to improve worker comfort and reduce temperatures. As a result, the new system utilizes natural ventilation, powered ventilation, and hybrid ventilation.
In this testimonial, Doug Brady discusses the benefits of the Moffitt system. He explains how the new system has improved worker morale and productivity.
Natural intake wall louvers were used in this facility. Additionally, powered equipment was necessary for aluminum plant ventilation. Due to the 20 – 25 tall ceilings and moderately high heat meant, both wall louvers and powered fans would be required to effectively exhaust the building's warm air. Furthermore, the centralized worker areas meant that duct drop supply fans could provide ample intake area right where it as needed. In conclusion, this resulted in a hybrid system that used multiple methods working together.
Finally, our Special thanks to Doug and iDeal. Learn more about iDeal Aluminum at www.ideal-ap.com
Aluminum Plant Ventilation – More info
Contact us today to learn more about aluminum plant ventilation, and all our natural solutions. From Aluminum to Steel, Warehousing to Manufacturing, the Moffitt team can help make your facility cooler and more comfortable.