Expert Ventilation Solutions
Consider a natural ventilation system for your new building ventilation. It is all too common to just choose the most common solution (air conditioning, ceiling fans, etc.) for a building, but finding the right ventilation solution for your specific facility can make all the difference.
Of course, you need to evaluate the options by asking yourself some basic questions. What type of building is this? What is the ideal temperature range for a building like this? What do the people working inside need to be productive? When the full evaluation is complete, natural ventilation usually comes out on top.
The Two Types of Ventilation Systems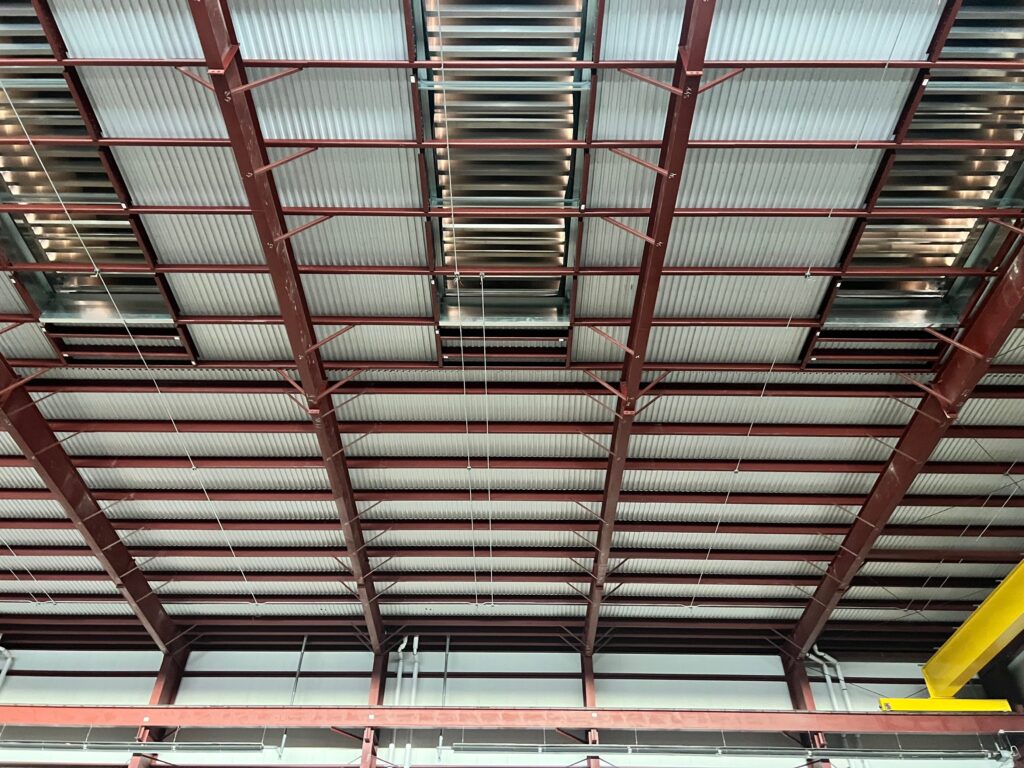 In the industrial sector, two types of ventilation systems exist powered systems and natural ventilation systems.
Powered systems are typically what we think of when we think of the term "exhaust fans." This is the kind of system that is installed in most of the residential and commercial spaces throughout the United States for the past one hundred years.
On the other hand, a natural system, is the same basic technology that the caveman used to improve airflow. This system improves airflow and lowers temperatures without mechanical systems or electricity. While the science is ancient, new technology and practices are making natural solutions more practical and efficient in more types of buildings.
What does the natural ventilation system need to accomplish?
The most important step in choosing a natural solution is figuring out what your goal is. Are you looking for cooler temperatures throughout the whole plant or just in select locations? Do you want extra air-flow across the work floor, or simply near the workers. Sometimes, a manager might just be looking at how the plant can save on operating or maintenance costs. Finding the goal will help guide the system.
At Moffitt, we work closely with our clients to determine their exact needs. We then design a custom solution that will best meet those needs. Sometimes only a few vents are needed, other times a more complex system of vents, louvers, and intake fans is required. Talking with a ventilation expert can help you figure out exaclty what your building needs.
Moffitt Provides Expert Ventilation
At Moffitt we manufacture, design, and install natural ventilation systems for commercial and industrial structures. We have been designing industrial ventilation solutions for over sixty years. These include custom design services and turn-key natural ventilation systems. We also manufacture, sell, and service ventilation products, including those for natural and gravity ventilation, axial fans, specialty fans, centrifugal plans, and heaters.
When you're considering a new natural ventilation solution, consider expert ventilation, with Moffitt. Contact us today to learn more.