Lunch & Learn Natural Ventilation Seminar
With our Lunch & Learn program, we teach engineers, architects, and building professionals about the benefits of Natural Ventilation. Set up a Lunch & Learn today and you and your office can learn all about Moffitt and how you too can design a natural ventilation system. Best of all, we come to you. Watch the video below to learn more.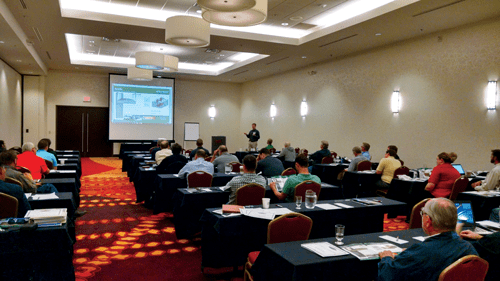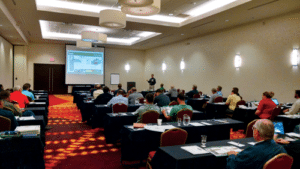 Both veteran engineers and recent college graduates tell us how much they love our sessions. Furthermore, they say that the Lunch & Learn has made them think about industrial ventilation in a whole new way. Rather than always thinking of exhaust fans, they start thinking about natural ventilation, and how it can make their next project stand out.
This quick presentation is held in your office conference room. In addition, everyone on your team is welcome to join. Also, we'll pick up the tab for lunch. We may use interactive live streaming for some areas, which is incredibly helpful when we need to connect with other places from all over.
Each session is about 45-minutes. We cover a variety of topics, including;
A review of Moffitt products and services
Direct comparisons of natural ventilation to powered ventilation
A look a the science and engineering behind natural ventilation
Examples of projects similar to yours.
Contact your Regional Sales Manager or local representative to set up your session today.
Lunch & Learn Continuing Education
A Moffitt can help you earn Professional Development Hours (or equivalent) in your state. Ask about continuing education credits when arranging your Lunch & Learn.