Moffitt 60th Anniversary – Manufacturing Innovation
Since 1961 Moffitt has provided reliable ventilation products to our customers. This is done by focusing on manufacturing innovation and made-to-order equipment. This ensures the highest level of quality, precision, and efficiency. For over sixty years Moffitt has manufactured the best ventilation products you can find, while constantly keeping an eye on how to improve. Read on to learn more about the past, and future, of Moffitt manufacturing.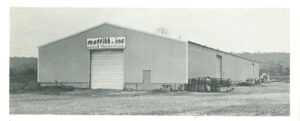 Moffitt Manufacturing Origins
Bill Moffitt started Moffitt Corporation with some ventilator plans and a dream. He'd already been selling systems around the Northeast and Midwest for years before he went out on his own, so he already had the necessary experience and reputation. The next challenge was figuring out how to get the equipment built. Bill contracted with a factory to manufacture his equipment. That factory had only been operating four days a week at that time, but Bill convinced the owner to open the fifth day for him and his ventilation projects. He promised a steady stream of orders once they got up and running and the company was soon fabricating fans and ventilators.
In 1968 Moffitt opened its own manufacturing operation. Bill rented out unused floor space at a different factory and set up his own machines there. Bill said, "I told (the factory owner) you're not making any money on those tires (your storing) there, how about letting me use it for my manufacturing." The deal included Bill using the space rent free for the first year, with retroactive rent later if it was successful. Fortunately, the business thrived and soon paying rent was no problem. In fact, in just a few years, Bill built a brand-new building right across the road. Bill's salesmanship helped him innovate in his own way.
Moffitt Factories in the Present Era
Purchasing equipment from one of its main suppliers, Bill & John Moffitt founded Moffitt Fan Corporation in Le Roy, NY in 1993. Even at 1,000 miles away, Moffitt was able to maintain the same quality manufacturing process. By adopting modern technologies, which at the time included the fax machine, Moffitt could stay in contact throughout the process. Later, Moffitt was an early adopter to the internet as one of the few companies in the industry with a website. Moffitt Fan manufactured an array of ventilation products including ventilators, fans, fiberglass ventilation products, heaters, and more. During this period Moffitt was constantly experimenting with new products. The team tested new products and solutions to figure out how to provide better ventilation solutions for its customers.
In 2016 Moffitt West was founded in Denison, TX. This new factory sat on acres of land which allowed Moffitt to quickly expand the facility to 35,000 ft2. This larger build allowed Moffitt to add new equipment, streamline workflow, and modernize shipping. This manufacturing innovation has enabled Moffitt to fabricate and ship products to more customers in locations all over the world. This was a huge a leap in ventilation product manufacturing.
Moffitt Manufacturing Innovation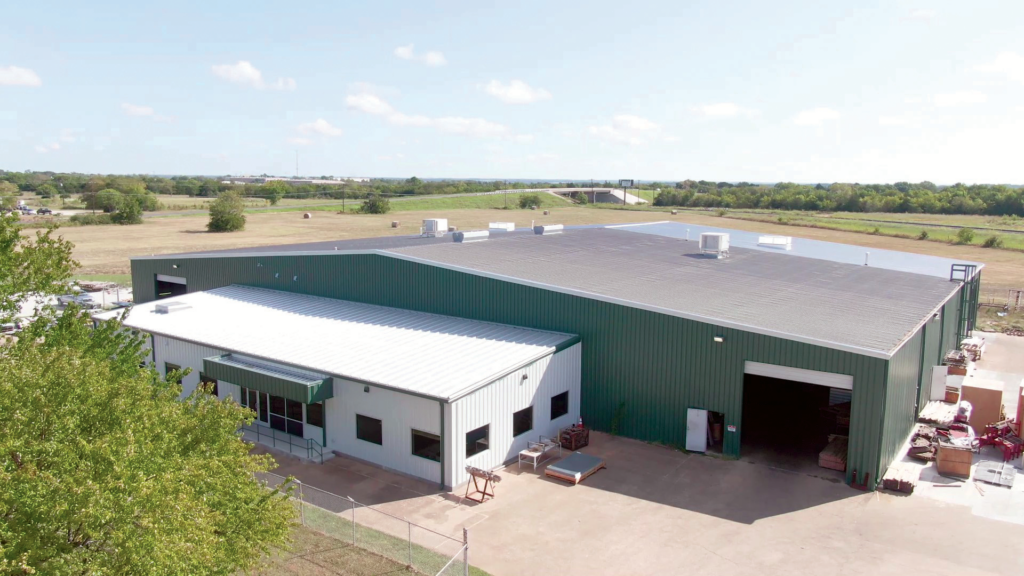 One of the ways Moffitt has achieved manufacturing innovation is by integrating the fabrication and design processes. Constant communications through email and teleconferencing, as well as frequent trips from Jacksonville to Denison, keep the team connected. This has led to innovations such as research and development of new products, pre-assembled products for simplified installation, and giant leaps in the efficiency of the fabrication process. With more innovations on the horizon, Moffitt is currently pursuing the goal of a world class manufacturing process.
Over the last sixty years Moffitt has gone from a one day a week, work for hire operation, to an ever-expanding factory that ships products to locations all over the world. The whole Moffitt team looks forward to seeing what Moffitt manufacturing will look like in another sixty years.