Beat the Heatwave with Moffitt
Moffitt is here to help you beat the heatwave with a new or updated ventilation solution. July 5th was the hottest day ever recorded in the U.S.! The heat shows no signs of stopping either. Projections show this trend continuing throughout the summer and the coming years.
Get ahead of the heat wave that is ripping through the United States. Now is the time to do something about your plant's ventilation system to get your building temperatures under control.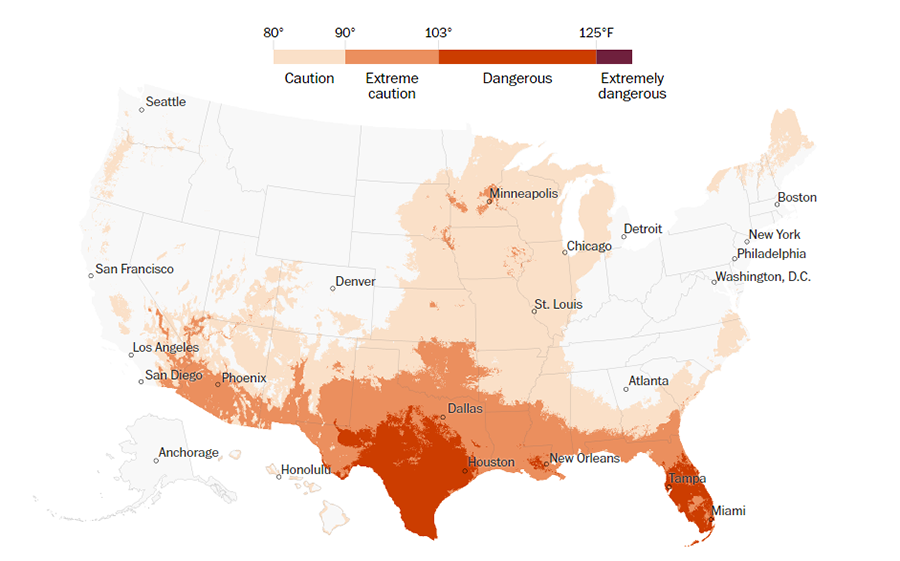 Keeping your Workers Cool in the Heat
Factory workers are tough. They work long hours, on their feet, in intense conditions. From the humidity of a paper mill to the extreme temperatures of a steel smelter, the environment is often intense. These big, hot and dirty conditions make for tough days, so it's important that workers do what they can to survive.
The first thing to remember is to take precautions throughout the day. Simple things like drinking water can make a huge difference. Breaks away from the intense heat also play a role. Finally, ensuring the ventilation system is properly designed and properly functional can make an unbearable plant almost pleasant.
Keeping your Plant Cool to Beat the Heatwave
Moffitt provides a variety of ventilation solutions to help you beat the heatwave. We can even offer you several options to best meet your temperature and budget requirements. Options include replacing old roof fans, upgrading your ventilator, or investing in a new evaporative cooling system. The new system, the right solution designed specifically for your building, can lower your building's average temperature up to 30°F!
Best of all, some solutions can be implemented in just a few weeks. That means the floor personnel can start seeing relief this summer.
Sixty Years of Ventilation Solutions
At Moffitt, we've helped thousands of facilities beat the heat during the summer months. Don't let another year go by saying "we should have done something", CLICK HERE to get started on your new and improved ventilation solution today.