Options for Powered Ventilation Fans
With the recent purchase of Romlair, Moffitt now offers a variety of powered ventilation fans. In fact, we design manufacture, and install a wide selection of fans. Everything from large fans for the building to small fans for the work space. In our latest video, John Moffitt explains the power of powered ventilation.
Powered Ventilation Fans Solutions
People will often ask us; "how do I get fresh air into the center of my building? (and a lot of times that's where the workers are, in the center of the building).
Wall Supply Fans
With Supply fans you want to help cool down your employees. So we'll use a series of Wall Supply Fans (like the Model P) to get air uniformly around the perimeter of the building, to throw the air deep into the building under high velocity. That'll get a good airflow pattern about 100 to 200 feet.
Hooded Roof Supply Fans
After that we will use Hooded Roof Supply Fans (Model H) in the center of the building, with short duct drops 10 or 20 feet, to get the cool fresh air where the people are.
Roof Exhaust Fans
If you have roof exhaust fans (Model V upblast fans) you need to install the fans where the heat sources are, to get the hot air out of the building as quickly as possible.
Fan Installation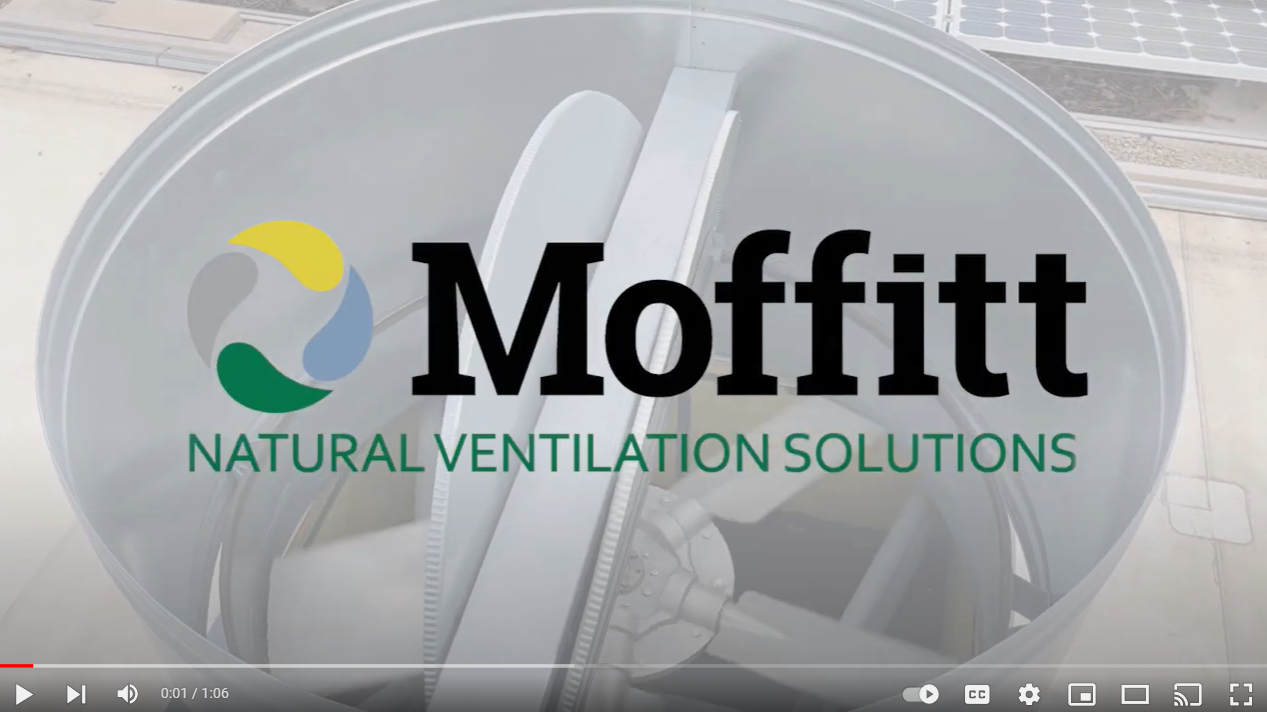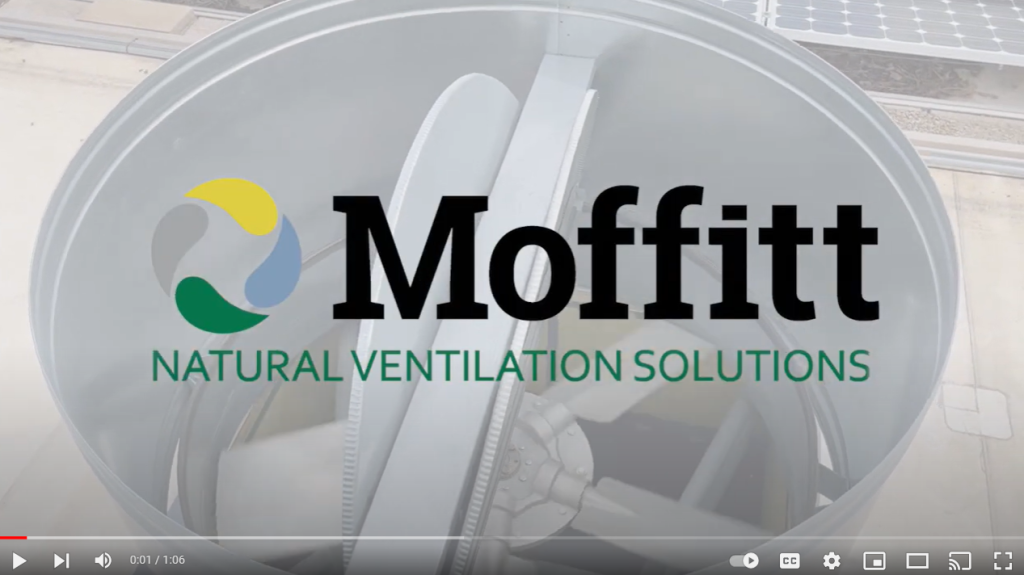 Not only are we selecting and manufacturing reliable, high-quality fans, but we also do the installation. With installation comes structural engineering, which is something that Moffitt provides. We can design the wall framing systems, and the roof framing systems to support those fans. We can also do the electrical. And then of course we hoist and install the fans themselves. This provides you with a complete service to complete your power ventilation solution.