Sustainable Commercial Ventilation Design
These days architects must integrate sustainable commercial ventilation systems into the building at the design stage to ensure effectiveness. Retrofitted ventilation is possible but is never as effective. Additionally, even small modifications to a building can disrupt the efficiency of natural ventilation. Furthermore, major changes can completely disrupt airflow. The success of natural ventilation in commercial buildings has a lot to do with the building's design.
Integrating Natural Ventilation into Architectural Ventilation
Natural ventilation can be utilized in almost any building. While it sometimes requires support from powered fans, natural cooling, or air conditioning the benefits are hard to pass up. These benefits include: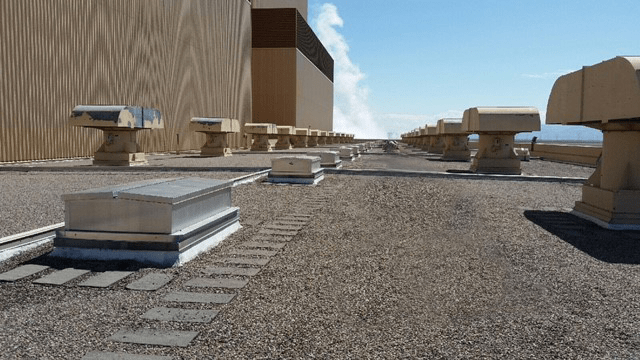 Lower Manufacture Costs – Over a period of two or three years the costs of natural ventilation usually pay themselves. The money saved on energy usage and maintenance adds up, leading to a substantial decrease in costs.
Increased Health and Productivity – Fresh air and natural light will improve air quality, increase the exposure of vitamin D, and leave occupants feeling fresh and attentive in their work setting. Employees and visitors appreciate natural ventilation.
Reduced Ecological Impact – Carbon dioxide has no escape route within mechanically ventilated buildings. Natural ventilation lessens the amount of CO2 circulating indoors and improves building air quality.
Decreased Energy Costs – Energy costs decrease when a system no longer has need for electricity. A building saves energy
Aesthetic Appeal – Sustainable commercial ventilation products to look good open or closed. Buildings that utilize these vents look sleek and modern and make a bold statement about embracing natural solutions.
Substantial Buildings with Sustainable Commercial Ventilation
Commercial ventilation products like jalousie windows, rooftop ventilators, and casement windows can have an enormous impact on a building's ventilation. Adding a unit here or there, especially in a facility that already has frequently open doors or windows will not significantly affect the building's overall ventilation.
However, any time extensive changes to exterior walls, doors, and windows are considered, contacting a ventilation engineer is vital. The structural layout of any building goes hand in hand with effective commercial ventilation systems. Even slight changes to building openings can have an enormous impact on the overall ventilation system. Increased airflow in any given location can affect the entire building.
In conclusion, the team at Moffitt knows how construction alterations will impact the effectiveness of commercial ventilation in a building. Contact us today to learn more about how we can help with your next project!