Industrial Energy Efficiency: Incentives & Rebates for Utilities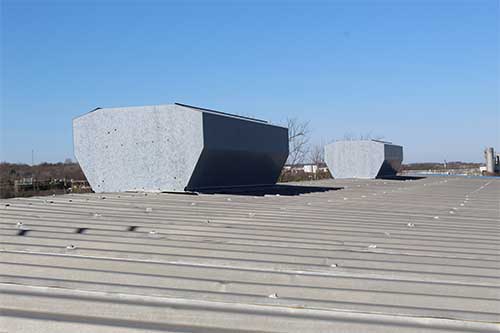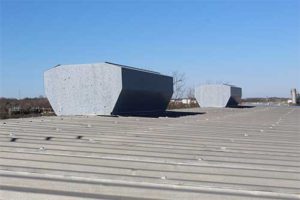 "Going green" has been steadily gaining traction among industrial companies for some time. For those looking to join in on the green revolution, this involves designing ways to improve energy efficiency in new and existing structures. By moving away from traditionally powered ventilation systems and moving towards natural ventilation solutions, companies are achieving these "green goals". The added benefit is that they are also enjoying lower operating costs, reduced environmental impact, and reduced health hazards for employees.
At Moffitt, our aim is to promote industrial energy efficiency. Here are some of the benefits of industrial energy efficiency:
Environmental Benefits
As the earth continues to heat up, industrial companies looking to reduce energy consumption can have a positive impact on the environment. Incorporating natural ventilation solutions into your facility automatically reduces the amount of energy used in your plant. Passive, natural solutions require little to no energy, saving the power that would otherwise be used for fans or air conditioning. This can help reduce overall energy use greenhouse gas emissions.
Economic Benefits
Furthermore, improving industrial energy efficiency is a cost-effective alternative. Instead of adding even more money to the energy bill, a plant can save by using natural ventilation. With just a once time purchase of a Moffitt Ventilator, your saving on your energy bill for the life of that equipment. Over time, the savings can add up. Check out our Cost-Calculator to see how much you could be saving.
Utility System Benefits
Some energy companies even subsidize green solutions like natural ventilators. Many utilities in the U.S. have programs that encourage energy saving infrastructure improvements like natural ventilation, assisting with purchases, or offering rebates on your bill. So not only can you see the savings in your energy bill year after year, but you can also pay little to no money up front for a new natural ventilator. The team at Moffitt can help you learn more about utility system incentives in your area.
Energy Savings
At Moffitt, we aim to promote industrial energy efficiency. The energy saved by our MoffittVent ventilators would be enough to power two million compact fluorescent light bulbs for a year. That's 10,000 homes and offices. Our natural ventilation units provide superior energy efficiency for various commercial and industrial applications. To learn more, contact us today.