Heating Solutions – Repair & Replace
When cold temperatures & condensation are the problem; Moffitt is the solution! At Moffitt, we help plants like yours fight cold winter air with our industrial heating solutions. Avoid the production and productivity problems that come with cold temperatures with heating repair and replacement services by Moffitt.
There are any number of things that can make it hard to keep your building warm. For instance, many older buildings heat unevenly. Additionally, older buildings generally have older heating systems. These older systems may require extensive maintenance or repairs to get them running at their best again. Finally, there are instances where the process makes adding more heat to the building very difficult. Fortunately, Moffitt can help with all of these.
Total System Approach for Heating Solutions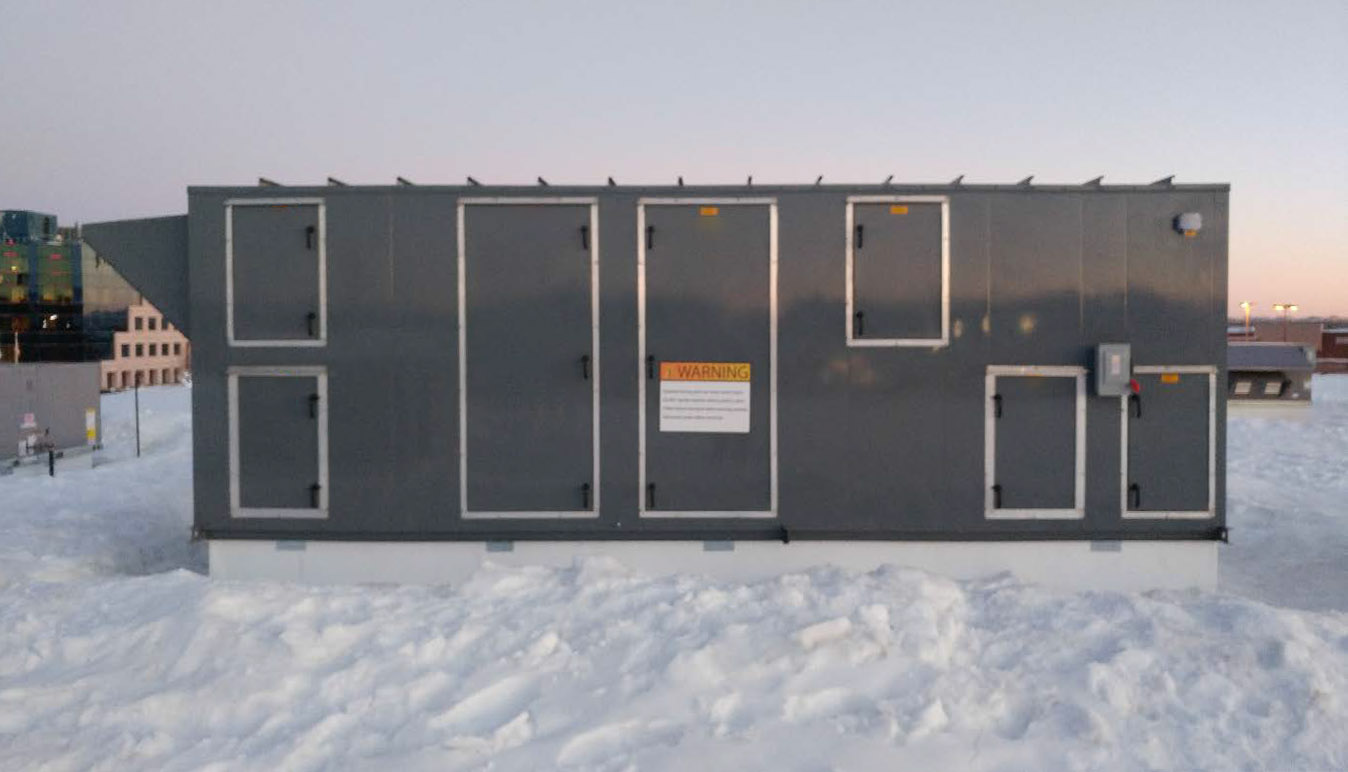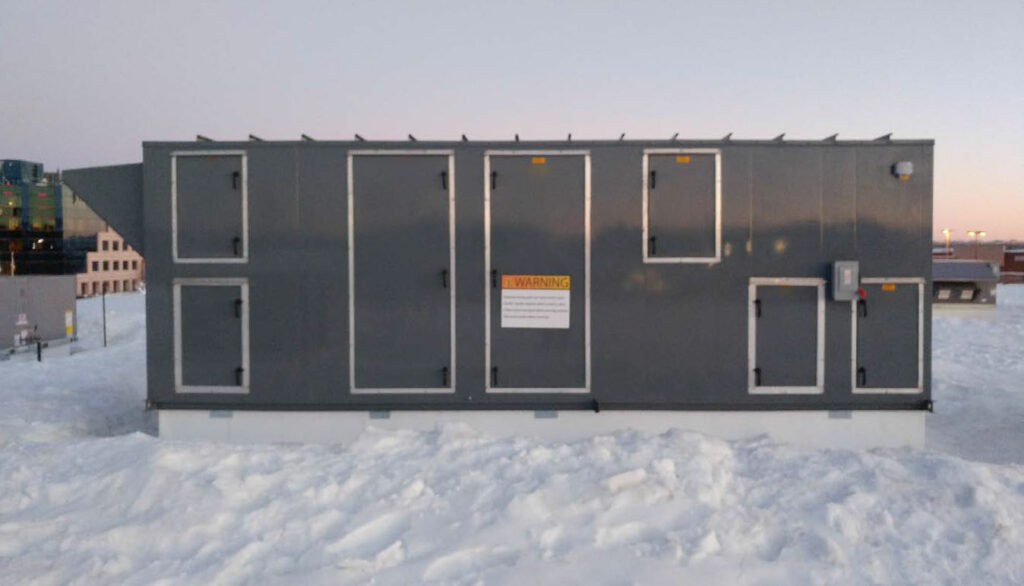 At Moffitt, we take a total system approach to your building ventilation. Our team evaluates the whole facility to help you find the right solution. First, we look at the size and dimensions of the building. Next, we consider the openings including doors, windows, vents, etc. Finally, our team looks at where the floor personnel actually spend most of their time and finds the areas that need heat the most.
In many instances we will develop a full Heating CFD model to help our customers better visualize the new heating solution. We will find the spots where the warm air is escaping, to figure out the best way to keep the warm air where you want it. Sometimes this is as easy as installing some dampers onto a ventilator or louver, other times a new heating system may be the solution. Our team will help you eliminate that guess work.
Keeping Temperatures Warm & Steady
Keeping your plant warm is only half the battle. Maintaining steady temperatures is the real challenge. Temperature fluctuations can cause huge problems for your plant. In paper plants, rising and falling temperatures affect the way paper dries. In metal fabrication facilities, temperature changes can result in condensation, leading to lost product and damaged equipment. Furthermore, inconsistent temperatures are very difficult for workers. This hurts morale and ultimately productivity.
All of these reasons are why Moffitt focuses on keeping the temperatures balanced in your building. From modern controls to automated building control integration, our solutions work with the rest of your factory. This will help eliminate the temperature swings, and maintain the conditions you need, where you need them.
Products in our heating solutions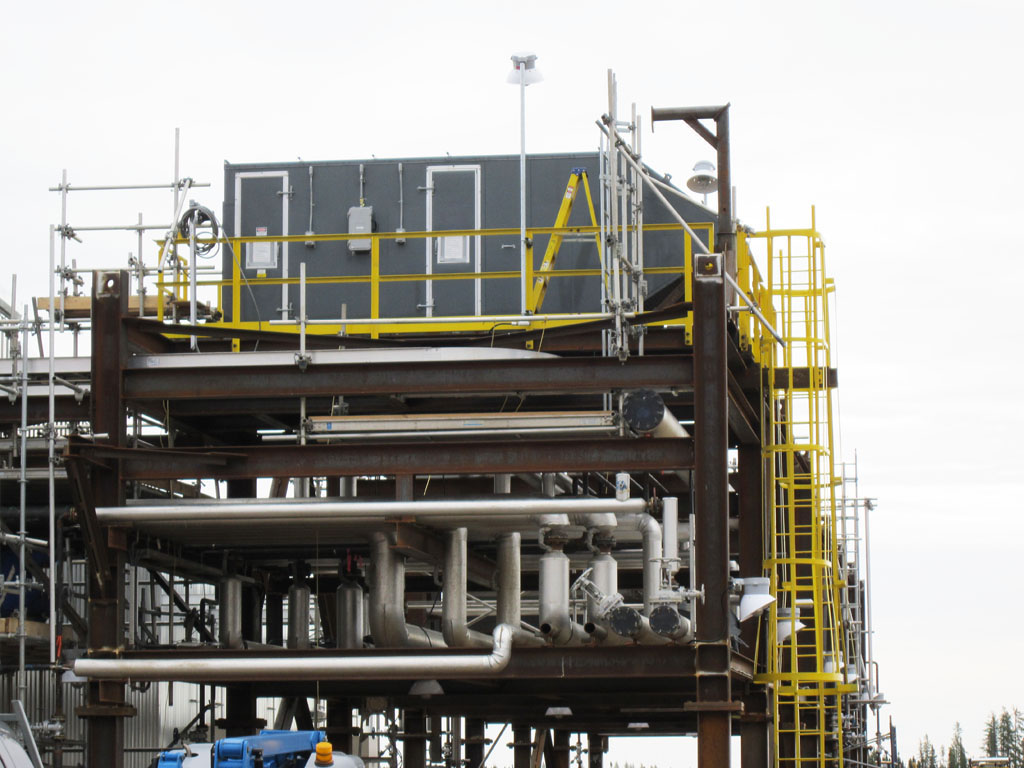 At Moffitt, we design each heating solution specifically for your facility. Instead of selling a one-size-fits-all heater, we manufacture each system to meet our customers' specific needs. Direct-fired and indirect-fired heaters are probably our most common systems. They introduce high volumes of heated air into the building, while also circulating stagnant air to help maintain consistent temperatures.
Additionally, we offer variety of other heating unit models as well. This includes air rotation units, make-up air units, and radiant heaters. We can also provide location-specific solutions like unit heaters and infrared heaters as well. Plus, as part of our heating solutions service, if you don't see the heating solution you need on our website, we will help you find it. In conclusion, our team will do whatever we can to help you stay warm throughout the winter.
A History of Heating Solutions from Moffitt
Since Moffitt was founded in Pittsburgh, PA in 1961, we've helped many plants increase and maintain their temperatures. We know the power a warm plant can have on productivity and morale. That is why we offer design and installation services for new and retrofit projects. We also provide repair services if you feel like your current heating solution isn't operating at its best. Call Moffitt today start your new heating solution and take your first step towards a better winter.