Streamline Industrial Exhaust Fan
Moffitt will streamline industrial exhaust fan selection with our free design service. No more asking if your building could be cooler, or wondering if you have the right ventilation solution. Moffitt will help you feel confident that you have the answer. A Moffitt designed solution will look at the whole building and make sure you have the right equipment to create a better environment for your workers.
How Do We Streamline the Process
At Moffitt, we know that there is no one-size-fits-all ventilation solution. We don't just replace the fan with the same size unit and call-it a day. Instead, we provide our free vent design service to ensure that you have the best ventilation solution for your facility.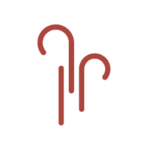 First, our team will gather information such as building drawings, process heat temperatures, and existing airflow velocity. We generally do this in person by making a site-visit. During this complimentary visit we will measure temperatures and talk to the people impacted by the ventilation issues the most. This analysis will provide us with the most accurate possible analysis.
Next, we use this data to design your new ventilation solution. This new design may be as simple as a quick sketch of the floor plan with a rough layout where some new vents should go. Alternatively, it can be as complex as a complete CFD model that projects temperatures at different elevations in the building. Our team can work with you to find the right method to meet your requirements and your budget.
Selecting the Right Solution
Now that we know how much air needs to move, and the rate at which it needs to travel, we can pick out the right equipment. With decades of experience our team knows which situations call for natural ventilation vs. power ventilation. We also know when you need to expand intake or add exhaust. For instance, it may seem like you need an industrial exhaust fan on your roof when in reality the issue is poor intake supply air. In that case, wall fans, or duct dropped intake fans from the roof, can do more good than exhaust fans. Finding the right solution can save a great deal of money on equipment that you don't need. It will also save a lot of time that would otherwise be wasted on trial and error.
An Example Industrial Exhaust Fan Solution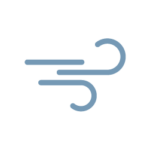 For instance, this may including finding a hot spot at the roof directly above one of the machines. A unit that is vital to your business which is also producing a lot of extra heat. This heat naturally rises to the ceiling, and then falls back down to the work floor. We can prevent this build-up by installing an industrial exhaust fan directly above the process. With this solution in place the hot air will flow up, and out of the facility.
Moffit is here to help you find your ventilation solution. Whether that is a new ventilator or an industrial exhaust fan, our team is ready to design your new system today.