Moffitt 2020 Year in Review
2020 was the year of adaptation for everyone around the world. At Moffitt, it was no exception. Whether its adapting to the global pandemic or just changing realities of the marketplace, 2020 kept us all on our toes. As we close the book on the last 12 months, we take a minute to look back with our annual year in review.
COVID-19
As the novel Coronavirus spread throughout the world, we have all had to adapt. Our employees worked from home and wore masks to site-visits. We also conducted Lunch & Learn seminars virtually and sent even more emails. Some of these changes helped us find new ways to manage our business day-to-day, like with our adaptation of Microsoft Teams. Other changes helped us remember why we do things the way we do, like rediscovering the value of having our team all together. At the end of the day this flexibility allowed us to be more responsive to the needs of companies working overtime, like those in the paper and glass industries, and continue to bring natural ventilation solutions to customers throughout North America.
New Team Members
One of the ways we have been able to meet our customers' needs in 2020 is by adding new staff members and new positions to our team. First, we have added several new Sales Engineers and Design Engineers. This includes a brand-new position of CFD Engineer. This position allows us to further enhance our CFD modeling capabilities for sales and engineering. Additionally, one of our Design Engineers, Justin Gatenby, transitioned to his position as Plant Manager of Moffitt West in June. Justin has been with us for 8 years and he has already been an immense success leading the factory.
Finally, the outside sales team added three new salespeople, or "District Solutions Providers". These DSPs are in Chicago, Dallas, and Mexico. The new DSPs have already helped to increase urgency for new customers and improve service for existing customers. It also helps take some of the load off the Regional Sales Managers, allowing them to be more responsive as well. Furthermore, additional DSPs are already slated to join the team at the beginning of the new year.
Customer Testimonials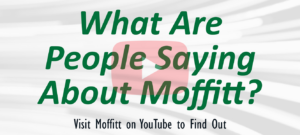 Without a salesperson it can be hard for potential customers to see the true impact of a new ventilation solution. Everyone understands how fans work, but not everyone understands the natural ventilation or adiabatic cooling. That is why we compiled clips from a variety of satisfied customers to explain how choosing a new ventilation solution has helped their plant. This 2-minute video tells stories from lots of different industries and lots of different products, all told from the customer's perspective. Watch the video "what are people saying about Moffitt" on our YouTube page.
Moffitt Certified Installers
This year we formally introduced the Moffitt Certified Installer (MCI) program. The MCI program is a group of internally certified subcontractors that install Moffitt ventilation equipment throughout the United States. Each MCI is pre-qualified and specially trained. We provide instruction and supervision to make sure they know the ins and outs of the equipment as well as possible. This includes assembly instructions, construction help, hoisting consultation, on-site supervision, and more. We also provide consistent team support on our projects. This program helps expand our reach and allows us to provide full turn-key solutions to more customers throughout the country.
Moffitt Streamline
Finally, we introduced the new StreamLine powered ventilation catalog of products. While natural ventilation is always our focus, we understand the impact powered solutions can have. Whether it is a small facility, a specific work area, or as part of a Hybrid Ventilation Solution, powered ventilation is often a necessity. Our new landing page, powered-by-moffitt has been designed to get customers thinking about their options enabling us to help them find the right powered solution for their facility. Our team has been selling powered ventilation equipment for decades and no one else can provide a complete solution like we can.
2020 Year in Review
As we wrap up 2020, we look forward to 2021. We have some exciting things in store for next year, including our 60th anniversary. That includes new team members, new products, new videos, and more. Keep reading our blog to stay up to date on all our announcements. Happy new year, and thanks for reading.